Introduction to Masks and Brushes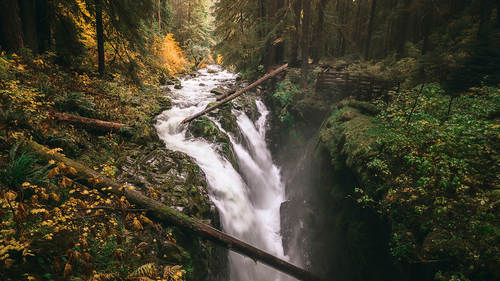 Adobe® Photoshop® CC® Bootcamp
Lesson Info
Introduction to Masks and Brushes
Next to layers, and layer tools, and all the layer properties that we've already discussed before, these can be one of the most tricky things to wrap your head around. Because you've got this layer that's now, kind of visible but invisible on top of everything else but now it's got thing other thing attached to it that allows it to also change the properties of that layer as well. So layer masks, what are they? Well we talked about the apps, the different apps that we have for our cell phone of a layer yesterday in layers. So we think of our layer as cell phone, at the root it makes a phone call, our layer, at its root, is just a layer within that layers palette. But its got different applications in it that allow it to do different things just like a phone becomes better than just making phone calls. So if we think about this in terms of that analogy of this, of the cell phone and the layer, this will be our fourth app that that layer has. And those four apps, those other apps we've t...
alked about in the layers were of course the opacity and fill, blend modes, and blend diff, well now we have the fourth app which will be the layer mask. A layer mask is nothing more than a temporary state that allows you to see what layers are underneath it. It's exactly like a party mask. So if you think about a party mask, let's just take a little look here. This plate by itself is just a plate, essentially, with a sunflower drawn on it, right? You see that black opening right there. Basically, what layer masks allow us to do is take whatever is black on that mask, so we can see what's underneath it. So then this sunflower, on a regular white piece of paper, if we think of this white sheet as a layer with data on it, or pixel data on it, we now remove that black area temporarily, and we essentially have a nice little sunflower party mask. And you can either see or not see what you want underneath that. It reveals what's under that mask, whether you wanna see my pretty face in the sunflower or not. Now, as silly as that might sound, you 're never gonna forget that when it comes to masking now because if you ever want to reveal what's underneath that area, all you have to do is think about using the brush and using black to reveal that area. So I need you to think like a sculptor here. This is a process, there's the additive process that's building with clay, and there's a subtractive process that will be chiseling out a stone. So if you think like a sculptor, this would be the subtractive process. The additive process within your layer stack is building up a series of layers, that's an additive process. The subtractive process is masking the layers. So if any one of those layers that you're adding onto that layer stack has something that you don't want, you can very easily remove it without deleting that area. If you also notice that when we set up our tools we didn't use the eraser tool. You would think, well why wouldn't we just use an eraser on this? Well you don't wanna use an eraser because the eraser will delete those pixels and they're gone. As I said before, masks are basically a temporary state change for that layer that can be easily changed by using black or white to make it either go away or come back. Layer mask basics here, we've got the layer masks you'll always find next to a layer. So if you don't have a layer mask there, there's the ability to add a layer mask there. We can make it so that all of our adjustment layers that come into Photoshop come in with a layer mask, and they can be linked to any type of layer. So as we talked aboutthe different types of layers, with Rasterized layers, Vector-based layers, and adjustment layers, every one of those layers can also have a mask on it. So it doesn't matter what type of layer it is that you're working with, they can all have masks. They can be applied to a group as well. So we talked about grouping our layers. So imagine you have a bunch of layers that also have masks on them, you can group them together and make a big primary mask for all of those layers that have masks or any properties inside that group. The thing here to remember is as I teach you Photoshop and I'm teaching you layers, I'm teaching you to work and think of that top layer as being the primary layer that dictates basically what's happening below it. So a mask, if you paint with black, it will reveal any of those underlying layers from the current effect that's on that top layer. So always be thinking about, not necessarily how is this layer here interacting with the top layers, but how is this top layer interacting with the layers below it. So we'll go ahead and jump into Photoshop at this point and I'll show you, before we even begin talking about masking, we have to talk about the brush. Because we haven't talked about the brush in Photoshop yet, and the brush is what's going to control a lot of the things we do with masking.
Class Description
Adobe® Photoshop® CC® is a valuable tool for photographers, but it can also be intimidating. In this all-inclusive 20 lesson course, you'll go from opening the program for the first time to creating images that really stand out. Join Blake Rudis, Photoshop® expert and founder of f64 Academy, as he shows you how to maximize your use of Photoshop®. Topics covered will include:
Week 1
• Class Introduction & Bridge, Adobe Camera Raw, Setup Interface, Cropping and Layers
Week 2
• Layer Tools, Masks, Selections, Clean-Up Tools and Shapes & Text
Week 3
• Smart Objects , Transforming, Actions, Filters and Editing Video
Week 4
• Custom Creative Effects, Natural Retouching, Portrait Workflow, Landscape Workflow, and Composite Workflow

Don't let the many aspects of Photoshop® prevent you from maximizing your use of this amazing app. Blake will help you develop the confidence to use your imagination and create the images that you will be proud to share with your clients.

Software Used: Adobe® Photoshop® CC® 2018