Introduction to Smart Objects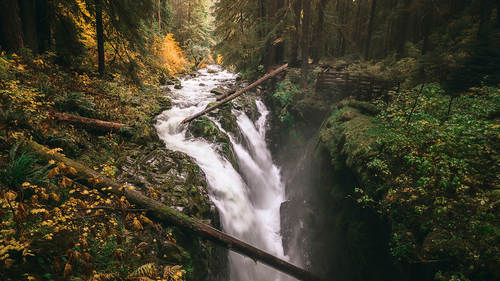 Adobe® Photoshop® CC® Bootcamp
Lesson Info
Introduction to Smart Objects
What are Smart Objects? Let's just talk about that real quick, first. A Smart Object, if we go to the Helpx.Adobe.com, You notice I reference that quite often. Anytime I need help with Adobe, when i need help with Adobe, yes i do sometimes, I will go to this website. I have it already bookmarked and if you have this PDF downloaded, you can just click on that and it'll take you to what they call Smart Objects. Basically, a Smart Object is any layer, that contains image data from raster or vector images, such as Photoshop or Illustrator files. Smart Objects preserve an image's source content, with all of its original characteristics. Enabling you to perform nondestructive editing, to the layers. Why this says vector and raster layers is that you can turn a raster layer into a Smart Object, which essentially, kind of makes it a vector layer. It's really kinda hard to wrap your head around, but with the examples that I'm gonna show here, you're going to understand exactly what's happening ...
when we do that. So let's again, just cover raster versus vector real quick. A rasterized layer is based on pixels or colored dots. Think of things like pixel layers, pictures from cameras, background layers, brushstrokes. Those are all pixel or raster layers. Vector layers are based on math and lines, we talked about shapes and text. That's where you're going to find vector and raster. Again, I'm going to show this document again, so you can understand. A vector, that's the vector at 100 percent small, 100 percent small rasterized version. And then after we increase that size, we see what happens from the vector, which actually retains all of the data that it's in that small little circle where is this, interpolates and blows out. We've talked about this a couple times. I just really want you to wrap your head around what raster and vector base are. So what are some of the uses for Smart Objects then? If a Smart Object contains both, raster information and vector information, why would we even use these in our Photoshop workflow? Well, Smart Objects can be used to make nondestructive filters. So, we're going to be talking about filters, and when we talk about filters, you're gonna see that filters can destroy the integrity of an image. Because, if it's, if you use a filter on a non Smart Object, there's really no going back. But if you turn that layer into a Smart Object first, as we're going to show during our examples, you can go back and you can edit anything that happens, within that filter. It's really cool and really powerful. You're always able to redo edits with those filters because it is nondestructive. You can also use filters with their own Masks. So, we'll show that here where you put a filter on something, and you don't necessarily like what it's doing to a certain part of the image, instead of having to go back and retrace your steps and make multiple layers with multiple filters, you can just use a Smart Object with a filter Mask. You can also maintain pixel clarity when resizing images. This is great for things like composites. So if you've ever made a composite and you're resizing something often, so you make it smaller and you're like, no I don't really like how it looks, I'm gonna make it bigger, make it smaller, make it bigger. What happens when you keep making things larger and smaller, larger and smaller, larger and smaller, is you're losing pixel data when you make it smaller, and then you're increasing that pixel data. You're losing pixel data, increasing pixel data. And it's interpolating like crazy while it's doing it. So, what we're going to show here is, if you go ahead and make sure you make a Smart Object first, you're not going to lose any of that pixel clarity in the process. You can also transform images without sacrificing quality. This is a pretty cool thing when it, comes to straightening images. I'm gonna show you a really awesome example, that's going to show you how you can use the Smart Objects when you straighten an image. And because it's vector based. And then creating custom layouts, with easy to replace images. You can actually create your own layouts. Like your own wedding album layouts or any layouts that you would be using for clients or customers. Or even if like myself when I'm making my landscape books, I have a couple of pre and determined layouts that I use, that I then send to the printers. We can make our own layouts and replace those images, really quickly by just double-clicking on them and putting whatever picture you want in that. So let's go ahead and jump into Photoshop, and we'll dissect these Smart Objects. We're going to start first, with Adobe Camera Raw, and how we can use Adobe Camera Raw with Smart Objects.
Class Description
Adobe® Photoshop® CC® is a valuable tool for photographers, but it can also be intimidating. In this all-inclusive 20 lesson course, you'll go from opening the program for the first time to creating images that really stand out. Join Blake Rudis, Photoshop® expert and founder of f64 Academy, as he shows you how to maximize your use of Photoshop®. Topics covered will include:
Week 1
• Class Introduction & Bridge, Adobe Camera Raw, Setup Interface, Cropping and Layers
Week 2
• Layer Tools, Masks, Selections, Clean-Up Tools and Shapes & Text
Week 3
• Smart Objects , Transforming, Actions, Filters and Editing Video
Week 4
• Custom Creative Effects, Natural Retouching, Portrait Workflow, Landscape Workflow, and Composite Workflow

Don't let the many aspects of Photoshop® prevent you from maximizing your use of this amazing app. Blake will help you develop the confidence to use your imagination and create the images that you will be proud to share with your clients.

Software Used: Adobe® Photoshop® CC® 2018