Backup at the Camera
Jared Platt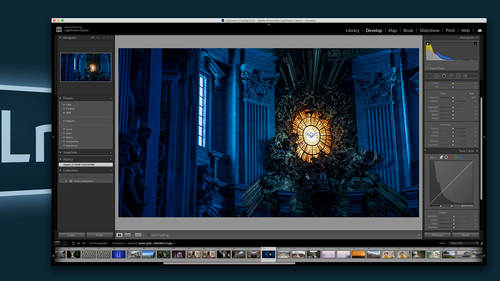 Backup at the Camera
Jared Platt
Lesson Info
64. Backup at the Camera
Lesson Info
Backup at the Camera
I travel is a photographer a lot, and I love traveling and I love taking photographs. But you know, what I don't love about traveling as a photographer is all the gear that I end up having to take. And in in the beginning, if I wanted to make sure that my photos were very secure and that I had copies made and I could look at the photos, I had to bring a laptop with me and had to bring computer peripheries, and I had to bring cards and extra disk drives to back things up on, and it was very complicated and it gets very heavy. I mean, the camera gear itself is heavy enough, but then add to it a computer and hard drives and peripherals and card readers and all that. It just gets so much, and I end up carrying too much gear. And so, with the advent of new technology that has drastically changed. And now I can go out on the road with three things three things, and I will have a very easy time of viewing my images backing my images up, all the while only having a very small backpack of gear.
So let me kind of introduce you to these things that I'm using now when I'm traveling. And so if you're a traveling photographer, either professional or you're just out there taking pictures and having fun, these air some tools that if you have these tools, your system, your the amount of gear that you're traveling with will minimize, and you'll be able to actually do a better job backing up your images and being able to review them. Work on them and not waste any time because all of the work that you'll do will also show up at home in your computer system when you get there. So let me introduce you to this. So I have a camera here. This is the E OS are so it's actually quite small. The body itself, the lenses fairly substantial still, but it's lighter s Oh, I like this is a travel camera. The one thing I don't like about the U. S. Are is that it only has one card in it, and the most important thing when I'm shooting professionally is to be backed up. So I really actually prefer my five d mark four, which has two cards in it. And when I am shooting two cards, I shoot the same image full raw, toe, both cards. So the CF card and the SD card both have the same file on them, so I'm instantly backed up. That is the absolute best way to back up when you're traveling or when you're shooting in general because of card goes bad, the other one's gonna be your backup. And if both cards air good and none of them ago bad, which is very rare. But if you if both of them are good and everything's fine on the cards soon as you finish shooting, if you just simply separate the two cards, put one in a safe at the hotel and keep the other one on your person in your bag. Then, even if your bag gets stolen, you still have a back up at the hotel. Um, and if the hotel burns down, chances are you also didn't get mugged. And so, like, you're pretty well backed up, so I prefer shooting with a camera with two cards in it. That's the ultimate backup system, but this is a really great camera. Enjoy shooting with it I like the experience of it and it only has one card. So it becomes Mawr important for me to have a backup when I only have one card, but it's also important to have a backup when I have two cards.
Class Materials
Adobe Lightroom Mobile Cloud
Adobe Lightroom Image Pipeline System
Workflow in Adobe Lightroom
Ratings and Reviews
I am truly a recreational novice in the photography world and this video is fantastic. Photography has become a very technical world both on the camera side as well as post production. Jared has great teaching skills and sure makes it look very simple. I would recommend this video for those starting out in Lightroom as this program can be overwhelming and has a daunting amount of information. I would like to know if there is a resource of location of contact to ask a question or two for clarifications as a viewer goes through the course. For example, when making a new collection and if you choose the option of making this new collection a target collection, what happens if you then make another new collection and select that new collection to be a target collection? If you click on B to add a photo to a target collection and you made two target collections then where does this virtual selection go, ie into which target collection? Thanks Ira irichterma@aol.com
This class was great. I've never used Lightroom before and now I feel comfortable in it. Massive amount of good info.
Loved this class. As a beginner it really gives me working knowledge to use LR confidently. This class is older, so a few times I really had to stop and figure out how it worked in the newest version of LR... but all in all this class was amazing!
Student Work