Using Cloud Storage
Jared Platt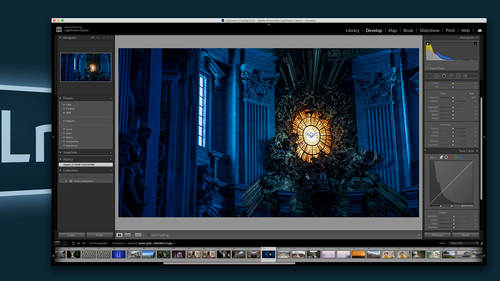 Using Cloud Storage
Jared Platt
Lesson Info
49. Using Cloud Storage
Lesson Info
Using Cloud Storage
there are two different ways to archive. You can archive physically in your location, or you can archive on the cloud. I choose to do both because it's faster to access the stuff in a disk at my house than it is to access it on the cloud and have a re download and things like that. But it's safer to have both. So I have an archive drive here. You see that, Dr. I'm archiving this job into the archive drive and then from the archive drive. Once I've confirmed that that copy is correct. I need to then take that job and simply drag it on to my Google drive. Now, this is my Google drive right here. Now the Google drive has two programs that associate to it, and you might be able to find Dropbox would work as well. If you have an unlimited space on Dropbox, they have program of options for that. But Google has an option for an unlimited space. A swell. And so I'm gonna open up my Google drive, and inside the drive, I'm going to go to the folder that I have set up called Jobs Archive. An insi...
de of Jobs archive. There's a 2019 folder, and inside that 2019 folder, there are a bunch of jobs, these air not on my computer. This is a portal. It's called Dr Stream. So if you download the drive stream, plug in or program onto your computer, it just is a portal to show you what's on the Web, and you can see that all of them have a little cloud on them. That cloud means that it's online on Lee. If I want to download one of these and make it offline, available, I'll have to do is go into the right click, go to Dr Stream and tell it to make offline available. If I do that, then that will turn into a little check box that tells me it's available offline, which means it's on my computer. So none of this stuff is on my computer. And if I drag this job from the archive, drive into the 2019 folder, it will make a copy of it, and then it will start sending it to the cloud once it's finished. Once it's confirmed that it's in the cloud, it will delete the copy that it made. So now you don't have that extra coffee sitting somewhere in your system. You still have the archive copy on the disk, and you have one in the cloud and that interim copy that it made in order to send it up. The cloud is gone, so now you'll have a copy in the cloud here inside of Dr Stream to Google. Or, if you use Dropbox or whatever backup software you want to use to get it to the cloud is fine. Just get it to the cloud. That way you have the ability not only to access it in case, say the studio or the house burns down or someone steals everything. You still have a copy of all of your archive material up in the cloud, but also you have the ability to access that archive from anywhere on the planet. So if you were traveling, say, I'm traveling here, I'm in Seattle. I need to do something with some images. I can simply go to my cloud and pull those down and work on him, even though I'm traveling somewhere. So it's a really good idea toe. Always archive your stuff into the cloud as well as onto a separate drive. But the point is to get it off your working drive, so your drive that you currently have all of your stuff, you're working on it. You want that to Onley expand when you have a new job, and then as soon as the job is done, you're going to delete the file so that you now have space for the next job that comes in, or the next set of images that come in. And the only thing you're going to keep inside of your catalog from each individual job or each individual travel session or whatever you're doing is the ones that airport folio worthy.
Class Materials
Adobe Lightroom Mobile Cloud
Adobe Lightroom Image Pipeline System
Workflow in Adobe Lightroom
Ratings and Reviews
I am truly a recreational novice in the photography world and this video is fantastic. Photography has become a very technical world both on the camera side as well as post production. Jared has great teaching skills and sure makes it look very simple. I would recommend this video for those starting out in Lightroom as this program can be overwhelming and has a daunting amount of information. I would like to know if there is a resource of location of contact to ask a question or two for clarifications as a viewer goes through the course. For example, when making a new collection and if you choose the option of making this new collection a target collection, what happens if you then make another new collection and select that new collection to be a target collection? If you click on B to add a photo to a target collection and you made two target collections then where does this virtual selection go, ie into which target collection? Thanks Ira irichterma@aol.com
This class was great. I've never used Lightroom before and now I feel comfortable in it. Massive amount of good info.
Loved this class. As a beginner it really gives me working knowledge to use LR confidently. This class is older, so a few times I really had to stop and figure out how it worked in the newest version of LR... but all in all this class was amazing!
Student Work