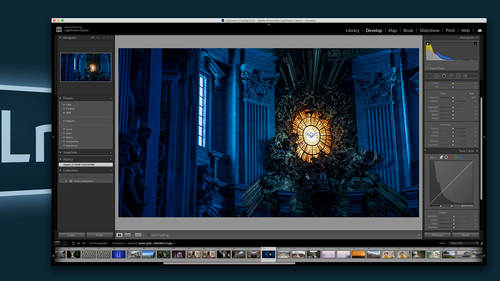 Lesson Info
Keywords
Now the question is, what do we keyword? And, ah, so it's just a matter of knowing what's on the card and adding that keyword to it. So if it's a wedding, I would put wedding comma. And then I put the location of the wedding comma Arizona comma Phoenix comma, uh, the hotel comma, maybe the person who was planning the wedding, those kind of things. Things that are always available on all of the on everything. So you're not gonna put in, like, bride or groom or, uh, woman or man or something like that, because that's not common to every image. You're only going to put keywords in here that could logically be applied toe every image on the entire shoot. So if you're traveling in Italy and the shot of the shoot that you did is in Rome, you could put Rome, But tomorrow shoots on a different card, and so you're gonna import a different card, so that might be in Sienna. So do it. You're gonna have one card as you import it. It's gonna be Rome common Italy comma travel, comma, personal comma. ...
You know, summer, whatever, Something like that. But you're not going to put in Coliseum and ST Peter's Cathedral stuff like that. You'll add that stuff later. Okay, so in this case, I know that this isn't in Michigan, and you can see that as you are working in your catalog. If you've used a key word before those keywords Aaron, a big, long list of keywords. So as I start typing in this keyword, you can see that it's already figuring out. Oh, he's used this keyword before and so all I have to do is just click the comma and it will automatically import that. So ah, so Mackinac Island is also word that I've used when in relation of Michigan. So I hit the comma and that accepts that one. And then I put travel and look as I there. I don't have to type in the whole word cause it knows light room becomes smarter and smarter and smarter as you work. And that's one reason why you don't want to create a new catalogue for every single job. It's better to actually have one big catalogue and work within that one catalogue because it starts to remember stuff, and it makes your job easier. So um, personal. So there's personal and click on that comma. So I'm just adding keywords that will help me find these images whenever I want to. So, personal travel. Mackinac Island, Michigan. Okay, so that is what I'm going to add as my keywords. And now I'm done here. Now, one thing you should note, um, is that anything that you're adding to these settings here? If you do it all the time, you should also know that you can create presets way down here at the bottom. There's this little dark bar. This is import presets, and you can actually create a preset here. I don't have any because I'm constantly working on different things, But, um, you can create a preset here, so that will just automatically Phil everything and for you. And you only have to do much of this stuff. So the last thing that we're missing here is where we getting the files, So I'm gonna go over to the left hand side, go to the source, and I know that they're inside of my raid one system in the Jobs folder, and it's right here in this personal folder boom. That's everything for me. and I am. I'm seeing a preview of everything. Now it's important to note there is a little thing over here that you should know about. And it says don't import suspected duplicates. If I were to check that box right now, they would all go dark on me. See that they get grayed out. And the reason for that is that they're already inside my catalogue. So I already have these inside the catalog because they're already there. And I'm just showing you how I'm importing these images, these air, not new images that I shot. Um, but I want to import them, so I'm going to uncheck that so that they will actually come in. But if you're putting images into your catalog, especially for those of you who have lots of images in a catalog already and you have a whole bunch of say you have on entire folder or an entire drive of images that you want to organize, but you're not sure if they're in light room or not in light room, you just want to bring in all these new photos that you just happen to find on this mess of hard drive plug the hard drive in, import the entire hard drive and just click this. Don't import suspected duplicates and it will import everything except for the files that are already inside a light room. So I'll help you to organize yourself. And then once you've done that, you could then take those images from within light room and move them around to where you want the organize them. They could take that driving, Chuck it, get rid of it, or port it, put it in storage, but right on it with a Sharpie marker that this is a drive that's no longer useful, like all the images are somewhere else. That what? You don't have to go through it again sometime when you forgot that you did it. Okay, so we're gonna leave that unchecked, and now we're going to click the import key, and it's going to start building are job. So it's pulling in all those images. You can see that it's already imported them. And because it's using the embedded in sidecar previews, they're already there. So I could start looking through these files right now. Just like this. No problem. Very easy to get through. Um, so I have. No, It's very easy for me to get through all these files while I'm looking at while they're importing, and it's building smart previews right now. But I'm able to do that because I did the embedded inside car. If I was building one for once, I would have to walk away from the system because it really taxes the system, so it's it's working hard on that system.
Class Materials
Adobe Lightroom Mobile Cloud
Adobe Lightroom Image Pipeline System
Workflow in Adobe Lightroom
Ratings and Reviews
I am truly a recreational novice in the photography world and this video is fantastic. Photography has become a very technical world both on the camera side as well as post production. Jared has great teaching skills and sure makes it look very simple. I would recommend this video for those starting out in Lightroom as this program can be overwhelming and has a daunting amount of information. I would like to know if there is a resource of location of contact to ask a question or two for clarifications as a viewer goes through the course. For example, when making a new collection and if you choose the option of making this new collection a target collection, what happens if you then make another new collection and select that new collection to be a target collection? If you click on B to add a photo to a target collection and you made two target collections then where does this virtual selection go, ie into which target collection? Thanks Ira irichterma@aol.com
This class was great. I've never used Lightroom before and now I feel comfortable in it. Massive amount of good info.
Loved this class. As a beginner it really gives me working knowledge to use LR confidently. This class is older, so a few times I really had to stop and figure out how it worked in the newest version of LR... but all in all this class was amazing!
Student Work