Generations Matter in the Way You Sell
Beate Chelette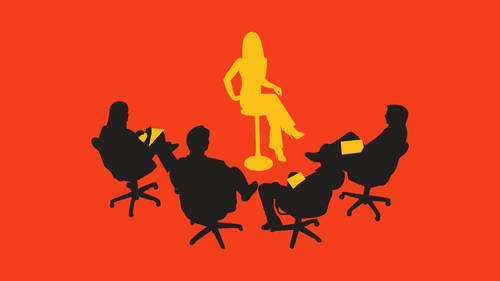 Generations Matter in the Way You Sell
Beate Chelette
Lesson Info
2. Generations Matter in the Way You Sell
Lesson Info
Generations Matter in the Way You Sell
How do you grow your reputation how do you gain that influence how do you really stand out how do you how do you build that unique story off yours how do you safely share what do you even share like what people even interested in hearing from you how do you connect with people and not just tell them and I had haven't example from you just from this morning so yesterday as it was having you know dinner I'm going through my linked in and I'm accepting a couple of people you know that want to connect with me sure enough there's always that you know one or two persons that immediately come with the door in the house there's no hello or lovely for you to connect or I've been looking forward to this how can we help each other? It is like hi my name is scott and here's what I'm selling and our product as this in this in this in this in this in this in this that is not connecting that is a pain in the rear that's a that's an unfriend that's a bad relationship from the very get go so it is abou...
t the connection and we'll also you know today talk about word of mouth marketing and of course much much more so here's sort of the most important part ofthe laying the groundwork of understanding what's going on out in the market and how selling has changed when you look at the outer circle you see that there is thie traditionalists which he really our parents the baby boomers there is a generation x and generation why also called the millennials so in the outer circle it looks like there's sort of really relatively well spaced out but when you look in the inner circle you see this is the thie art patrons graph so you see the generation why only participates for three percent it in the arts patron transactions where as the baby boomers take over fifty percent so what does that mean? What it means is that what we seeing in marketing and in sales is that what used to work right? It was a whole bunch of baby boomers and it was a very male dominated way to do business. It was, you know, it's the classic it's, the golfing it's the you know, it's the good old boys network it's the networking stuff that's all worked great and they're sitting all now at the top off their game many times holding the big, you know, the decision making positions in corporate america or in pretty much all of those companies. Now we have generation x which is in terms ofthe numbers of value just not that important for buying power, it just they just aren't on the reason they're not is because they had the most expensive education they bought their house is at the most expensive time so most of generation x and I'm and I'm being in a very broad is so in debt that they are you know there's not a lot of free spending money available so now we're going to the millennials the generation y and there are it's an explosion there mohr there's eighty million of them so there's five million more than they ever were baby boomers so now the baby boy there that the baby boomers are here you know they're like at the top and there's thiss mass off tattooed pierced individualists coming into the market and it is a crash right? So the baby boomers are trying to teach him how to do business there telling them that the biz the way they do big business before isn't working anymore because they believe that corporate america is owned in it for the money they don't believe that they're they're sustainable practises whatever it is that is important to them is not important to them or so the perception goes. So what that means is that the first step we do when we're building our authority is we have to identify who we even selling two and who we want to sell to so if you want to sell to a millennial and a baby boomer do you think that the language is the exact same or would there possibly have to be two different languages now let's locate geico insurance for example how many different geico campaigns have you seen that seemingly have nothing to do with each other? Why? Because they have learned and they must be successful otherwise they'll be scrapping them so they have learned that certain, you know certain a targets go and hit certain resonate with certain clients. So for us that means this business owners or or employees it means we need to be always conscious about how do I talk to this person that I want to do business with? How do I connect with them on that level and that's really one of the biggest keywords its connection that's what people look for today more than anything they want to be connected to you they want to be connected to your cause they want to make sure that you are aligned with their mission with their idea when we talk about taking a brand and that is a personal brand that is a business brand, any kind of brand it goes usually in these kind of four you know category is very easy they say just design your brand identify here is selling to broadcast the message and then amplified some more and banned there we are you have a business if it only was so easy genji's just she's just laughing right now it's that easy yes, sure so the if these four steps are the same steps no matter what we do and no matter where we go you know so they are important tio teo teo remember that we are you know, the design let's spend a minute on it so the design really is is like where my who do I want to be so for me it was um I know I always say this I wished I could have been the funny german but there are no funny germans so I had to you know, switch that around a little bit and become the tough love german why? Because everybody assumes that automatically anyway and I speak with an accent I'm tall, you know? I'm direct so it works really well with the design of my brand so but then I looked at this and I remember I went and did a myers briggs a personal personality analysis and I'm an anti p which is the same as steve jobs and so, you know, we writing it all out on the walls and, you know, there's all these groups and in my group there's only like to like me another guy and there's like fifteen over there and thirty over them going well, I'm really special and I'm looking at this and I'm reading it and I'm going like I sound like an absolute arrogant jerk and when you have thes thesis moments where you really deep dive into what you're designing what you are and how that comes across that's when you really start working on what that brand is going to be and so I needed to add a little bit of humor, I'd took a comedy class, believe it or not, because I do want to be funny and just just to have some sort of a little bit more off the lightness like what can I bring in? How can I make it more about the people and less about the system, you know? But these are just sort of the fine too it's just don't worry if what your design of the brand is not quite there, it is most likely a work in progress until you arrive it's something or at a brand and you know, dell, we will talk about your brand. I shared some of this yesterday, which is, I think, phenomenon you had some concerns about it, so everybody will get to meet daryl and his particular awesome a value proposition and niche in how can I say it? Can I say it? Is there a different way to say it? Can I be really direct about it? So I find that, you know, we'll tweak it until we have having a point where you are comfortable with it and everybody else goes like, what did you just say? So that's, sort of the ideal scenario. It has two, that the brand has to be a little bit official stuff. Or you don't want to be like anybody else. And this identifying part sometimes takes years, you know, and often companies, we re invent themselves a redesign, certain things, because what they've done doesn't work. So it's, just part of the process.
Ratings and Reviews
Beate Chelette delivered so much value with so much style and grace that it was a "no-brainer" decision on the 2nd day -- I needed to own "Grow Your Business as the Authority In Your Space"! This is material I can really go back to and mine for nuggets over and over -- PLUS, I can't wait to get a closer look at the workbook (and start trying out the exercises of course!). Beate's surprisingly broad expertise coupled with her polish and professionalism made each day's programming a true joy to watch. She is a wonderful role model for all of us nascent women entrepreneurs -- and obviously, men will find her lessons just as empowering. Thank you, CreativeLive and a special thank you to Beate Chelette!
Outstanding lessons and advice on how to make your sales become real. The advice on how to link yourself to others via Linked-In is compelling and easy to begin. I like her advice about doing at least 1 thing every day for your business. Barry L Walton
I love this course and dip back into it frequently. I would highly recommend this course to entry-level and mid-career academics, particularly women. More courses please from Beate Chelette! Cheers, Amy
Student Work