Top of Mind Awareness and Misconceptions
Beate Chelette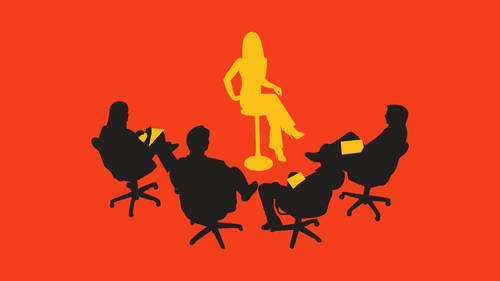 Top of Mind Awareness and Misconceptions
Beate Chelette
Lesson Info
36. Top of Mind Awareness and Misconceptions
Lesson Info
Top of Mind Awareness and Misconceptions
Top of mind awareness it's it says that frequently seen by those who matter to your business so that's what linked in engaging in linked and really does because you keep showing up you're consistent, you're doing all these things you keep coming up they're like wow, you know he she really must know what they're talking about it does build you influence I am close to five thousand followers on linked in which I think is not bad I mean of course nothing to the seven million that richard branson has that would be very nice, but I'm working diligently and again when I do long from publishing, especially when it's an article that's relevant I mean, the number just goes up like you know it could add as much as a thousand people if it's a really a powerful article, it gives you recognition as an expert, especially if you publish long form and contributing to the conversation in the group's that's how everything starts that's how you sort of get get yourself up on top and again focus on relati...
onship building not selling and on ly soft selling works there's a couple of misconceptions about linked in and it says that only old people use linked in and it's not for creatives and it doesn't work to get business, so I think we debunked that it's not good for it doesn't get creative businesses it does and it is not just for its it's good for creatives because if other creatives haven't figured out how to do it, what a great opportunity for us now? Because now it will help you to be the creative that can communicate on a professional level with your with your potential customers, which, if everybody else doesn't know how to do that, just creates a great advantage for you, one of the selling and how I use here's another story, how I use linked in as a selling tool. So I was up for a speaking job at coastal carolina university about women leadership, and so they were they were talking to me is like so, you know, what do you do? It was to speak a riel, what are the topics to talk about? And then I said to them, here is, you know, the speaker real he is what I talk about is my speaking topics, did you know that I just wrote an article that when viral unlinked in here's, the link and there's eighteen thousand people, that thought my article on why women don't make it to the sea level is they're interesting, and I sent them the link and as it and by the way, did you know that the combined, whatever fifty, sixty thousand people that I reach, that this comes as an added benefit to mike clients because when I go somewhere I speak somewhere I promote them through my combined social media network presence I got the job pretty powerful argument you know so I proved the relevancy off what I talk about by my engagement on a platform this has a lot of credibility linked in so that's how you use it here is a quote and a testimonial from charles and charles actually is here in the seattle area I met him a couple of years ago when I was speaking at a photography event and he said for years I wanted to take my photography business full time but it wasn't enough to make the transition beyond just course showed me how to identify my unique strength built upon them set priorities get organized and so much more she gave me very direct and constructive feedback that helped me transition the business to my full time career and what why this is out this actually something behind his story that I think it's worth sharing he has the stores off autism websites owned stores off autism dot com hey is the parent often autistic child and charlie has worked for years sort of on these portrait's off autistic children and so when he first told me about this I knew immediately that that wasn't and a phenomenal niche to go after so after he went through the photo biz intensive as well and what he's now done he's created a website where he's created if it's creating a photography network all over the united states where photographers that understand how to work with autistic children help families to get the family portrait ce that they up until the time have feared because working with an autistic child is very, very different than it is with any other children, so I just thought this is just such a phenomenal phenomenal idea all right, so let's go into the work shopping and I'm just going toe zip you threw him so let's go on page number of fifty four and let's and I'm going to ask you this questions and you are going to be police writing these downs in your workbook number one your block post a video will be ready by went write it down I want to date tangible execute herbal promise it's in writing I'll take pictures of it I'll hold you to it number two linked in profile I will update and fix my profile by went it's okay if you give yourself a couple extra days I'm fine with that number three here's your social network number one what is it? And when are you starting to post excellent that's what it's like social network number two which is it? And when are you starting to post social network number three? Which one is it? And when are you starting to post finally the research and article banks and guest blogging opportunities will be completed by wind wonderful so cannot how are we doing we're doing great and in fact we have just a little bit of time to take some great speed round of questions ready so the first one was from linda anger which is what do you feel about paying for being premium with linkedin in what scenario is that a good idea I have not done premium I feel really guilty about it I think I should it will allow you to make a direct connections so far I have not not seen something that I couldn't do on linked in where I would need it eventually I think I will I just think that the between what office for free and what is available to you for the paid there's such a discrepancy that I wish they would run them they amount down to like nineteen ninety five or something like that was like forty dollars that's pretty steep um ok how long should linked in articles be at minimum five hundred words like clint says I do agree that people on linked and stay longer and are more engaged articles can can definitely belong of my articles unlinked unusually around between seven hundred nine hundred words that's long yeah it's good that's beefy all right ok last question unless you guys have any in here is can you talk a little bit about who you except you mentioned that getting that intro is good and having somebody say something to you isn't good but is it better to have more people on lincoln or people that you do know because it's your professionally saying like, I know these people what's your strategy there's two there's a couple of different ideas about that number one I don't there's some people who feel like the entire purpose in life is to collect as many professional connections as it possibly can so they have, like, five thousand connections or there a lion you know, ten thousand that just doesn't make any sense to me. So the connections that I accept our really connections you know, first of all I want the personal introduction to me I don't want anything generic I prefer somebody you know e except the connections from all over the world but please to address me in english, you know, if you talk to me importa case really not going to get you anywhere because I don't speak for two gays it's meaningless so I I check out the profiles I want to make sure it is a professional profile, so if somebody is a serious business owner and they have a fully filled out profile, they addressed me very nicely I most likely will accept that connection if it's somebody that has thirty connections that doesn't even have a fully filled out profile and that just wants to connect with me because they can. I might. I probably will not accept that connection. So I suggest to check out each and every single connection, and you'll know which ones are are relevant.
Ratings and Reviews
Beate Chelette delivered so much value with so much style and grace that it was a "no-brainer" decision on the 2nd day -- I needed to own "Grow Your Business as the Authority In Your Space"! This is material I can really go back to and mine for nuggets over and over -- PLUS, I can't wait to get a closer look at the workbook (and start trying out the exercises of course!). Beate's surprisingly broad expertise coupled with her polish and professionalism made each day's programming a true joy to watch. She is a wonderful role model for all of us nascent women entrepreneurs -- and obviously, men will find her lessons just as empowering. Thank you, CreativeLive and a special thank you to Beate Chelette!
Outstanding lessons and advice on how to make your sales become real. The advice on how to link yourself to others via Linked-In is compelling and easy to begin. I like her advice about doing at least 1 thing every day for your business. Barry L Walton
I love this course and dip back into it frequently. I would highly recommend this course to entry-level and mid-career academics, particularly women. More courses please from Beate Chelette! Cheers, Amy
Student Work