Social Media Posting Plan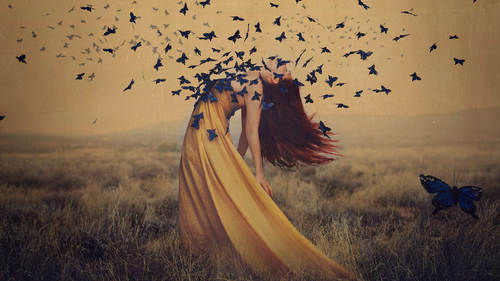 Fine Art Photography: The Complete Guide
Lesson Info
Social Media Posting Plan
The first thing that I do is I choose an image. That's how I start almost every post. However, if I have something that I really wanna say I'll choose the image to match the post. So choose an image or choose a message to start. And that message doesn't have to be this long, you don't have to have it all written out yet, but you can equate this to theme, message is theme. What is the general subject that you wanna talk about? And then choose a tone. How are you going to talk about that thing? And then choose a call-to-action. Now, I debated using the word funnel here, but I don't really like that word very much, even though I'm sure they're highly effective. A call-to-action is a lot more appropriate for what I do on social media, which is I tell people what I want if it's applicable. And then I sort of, through my vibe, through my tone, not so wordy, I tell people to interact with me. I'm never saying write me a comment, leave me a comment, nothing like that. But I'm posing questions ...
or I'm sharing a story that's relatable. And then people do, they comment. And that's a call-to-action. Now you could do it as overtly as you like or as subtly as you like, that's okay. But this is my four part plan to how I structure every social media post. And I find it to be very effective because it centers in on my core values every single time. And it gives people something to do by the end of the post. So if you're posting per site, either it's gonna be short or long and you have to choose the site based on the appropriateness that you think is appropriate for your site. Deep versus shallow, so are there certain sites that maybe are better for quick images that you just wanna see as eye candy versus something that you really wanna go in depth about. And that is very much to me the benefit of a blog, is taking people from social media onto your blog and saying here's the long form of what I'm trying to tell you. Image versus text, I always post an image, never just text, because it's just not gonna be seen as well. Plus we're visual artists, it's very relevant. Technical versus conceptual. Where is your audience? Who wants to hear about the technique versus the concept? Are they in different places or are they mingled together? Personal versus professional. I was a little bit wary about writing professional wince that's not necessarily the opposite of personal. But just considering who are you trying to attract, what do you want them to do, and what tone would they prefer to hear from you? And even though I'm saying what would they prefer the core of what I'm saying is what do you prefer and then attract those people who would like that better. Okay, now I just have a couple more points which is that social media could be expanded out to not just social sites but groups within social sites. So if you are figuring out where to share your content I would highly recommend joining groups and really just getting in there and connecting with people. That's how I started my journey on Flickr, I joined a whole bunch of groups and some of them were challenge groups where they would pit one image against another and people would say which one is best which is horrifying to me now, but I loved it then. And I would do that and I met one of my best friends that way, who actually lives here in Seattle and she came to my very first gallery show and I met her in person for the first time and it was beautiful. And that's how I started building my career was through groups. I then developed a blog, which is another extension of social media which has been really really great for identifying the people who really care about what I'm doing. And then a newsletter is another way to share your work. To keep "funneling" as we have to use that word sometimes, people into a more specific place to get the content that you want to them.
Class Description
Creating a great photo for a client is one thing - but turning your passion and ideas into a series that is shared, shown, and sold is a whole different business. If you do it right, you'll be shooting what you love all the time. Learn how to choose which ideas to create, how to turn your concept into a production, and steps to getting your work seen and even sold in Fine Art Photography: A Complete Guide with Award-Winning Photographer, Brooke Shaden.

This is an all-inclusive workshop that provides the tools you need to run a successful and creative business as a fine art photographer. You'll learn creative exercises to find and develop your ideas, how to create an original narrative, how to produce your own photo series, post production techniques and skills for compositing and retouching, how to write about your work, ways to pitch to galleries and agents, and how to print your pieces so they look like art.

This workshop will take you on location with Brooke as she creates a photo series from scratch. She'll walk through every step for her photo shoots including set design and location scouting, she'll cover techniques in the field for capturing your artistic vision, post-production and compositing techniques, as well as printing and framing essentials.

She'll round out this experience by discussing all of the details that will help make your career a success like licensing, commissions, artists statements, social media plans, gallery prep, and pricing your work.

This comprehensive course is a powerful look into the world of fine art photography led by one of the world's most talented photographers, Brooke Shaden. Included with purchase is exclusive access to bonus material that gives exercises and downloads for all of the lessons.