Chapter Eight Recap
Chris Hau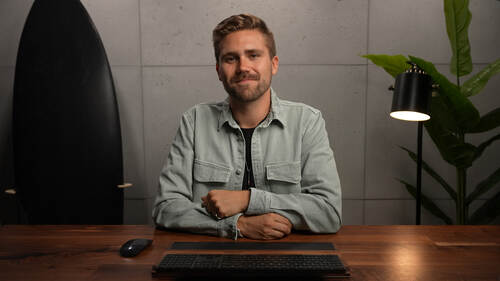 Chapter Eight Recap
Chris Hau
Lesson Info
54. Chapter Eight Recap
Lesson Info
Chapter Eight Recap
Congratulations everybody on completing the course. Let's take a moment here. Let's get some claps going. Woo. I'm so happy for you. After taking your final quiz, you have covered everything you need to know to create high-quality engaging video content that communicates a message, captures attention, and makes an impression on your audience. From unpacking your first brief, developing your concepts, and getting your gear ready in the pre-production phase, to shooting your video like a pro in the production phase, and then finally editing your final cut in the post-production phase, you have covered all three stages of video production. While it might seem overwhelming to have to do all this yourself, remember that video production is more often than not a collaborative process. And very few people take up the roles of director, producer, camera person, and editor all at once. So be smart about how you create content, and outsource to freelancers wherever possible, so that you can make...
your video content creation process as quick, easy and seamless as possible with expert help from the right people when you need them. Remember, video content is a labor of love, and your audience will be able to tell how much effort that you've put into your work. So most importantly, you should enjoy the process and infuse your passion for your content and your unique personality into every piece that you put out. Thanks so much for joining me, and good luck on launching whatever you're launching, and making whatever you're making. I love you guys, and thanks for being here.
Class Materials
Video Questionnaire/ Video Brief.pdf
Ratings and Reviews
Ok, I really enjoyed this course but you should know it is a decent overview of what to do and in what order to do them. This is not going to show you HOW to do anything but it will show you WHAT you need to think about and how to approach a production in a professional manner. Chris knows his stuff really well and everything is covered but it is just an overview. Well worth your time, especially if you are new to video but just do not think that he is going to show you how to do everything.
Student Work