Introduction to Shooting a Video
Chris Hau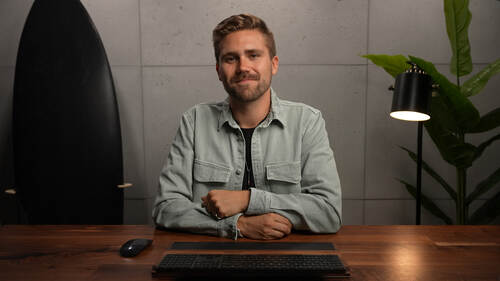 Introduction to Shooting a Video
Chris Hau
Lesson Info
26. Introduction to Shooting a Video
Lesson Info
Introduction to Shooting a Video
Now that you've unpacked your brief, planned your shoot, and got your kit ready, it's time to actually shoot some video. In this chapter we'll look at what the production phase entails and how to use the equipment you have to get the best results. We'll speak about how to make sure your white balance is set correctly and how to get the perfect exposure for high quality footage. We'll discuss what frame rate means and I'll even give you some insider tips on framing so your shots are eye-catching and aesthetically pleasing. We'll also learn about different types of shots and camera movements going into industry terms for both so you know exactly what kind of shots that you're working with. We'll cover the basics of recording sound and professional voiceover and I'll teach you how to conduct an interview like a pro. So let's get to it.
Class Materials
Video Questionnaire/ Video Brief.pdf
Ratings and Reviews
Ok, I really enjoyed this course but you should know it is a decent overview of what to do and in what order to do them. This is not going to show you HOW to do anything but it will show you WHAT you need to think about and how to approach a production in a professional manner. Chris knows his stuff really well and everything is covered but it is just an overview. Well worth your time, especially if you are new to video but just do not think that he is going to show you how to do everything.
Student Work