Collaborations
Whippy Cake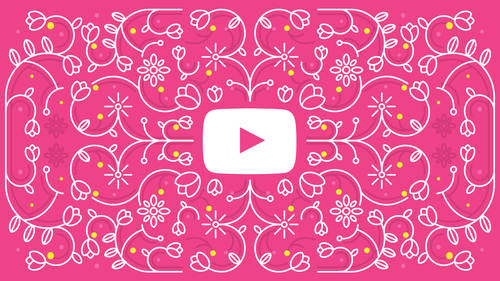 Collaborations
Whippy Cake
Lesson Info
48. Collaborations
Lesson Info
Collaborations
so collaborations. This could be anything. This could be you and your friends getting together and making a video. We made a connection with the organizer who makes the home function and clean and the interior designer who makes it presentable and polished. Packages it you to could get together and have Siri's or challenge where you let her organize Kelsey. Let's Heather organized and you, Kelsey, Let's I'm getting around. But you could swap places and see how it is or you can give each other tips, things like that. You both have the same relatively same demographic. And so that would be a great match. Other collaborations would would be, of course, with brands and somebody I think it was. Heather was asking me, Okay, I'm an interior designer. My typical income is from the clients that I recruit, right? She's like What? I didn't even think about working with sponsors. This whole thing is new, and I'm kind of weary of it. So I don't want to, like, have you change your whole business mod...
el to start doing paid content sponsored post because I'm noticing that all of a sudden there's doubling and tripling the agencies and the number of reach outs from brands and just, I mean, everybody. All of a sudden influencers want to work with sponsors and sponsors want to work with influencers, and it's like a frenzy. And usually what happens when that happens? I'm like with Facebook. I got crazy, crazy, popular. It still is really popular, but now it's also kind of Ah, annoyance. I like There's almost a bad connotation when you say Facebook because it's frustrated people in so many different ways. I am a little bit worried that that will happen with paid sponsors. Paid sponsorships are having those collaborations. I already recognise it, everyone style with my followers when you are an influencer, and they know that whether you have ads on your blog's or your featuring a brand on your blawg, they once you've admitted or have experience where you've been paid to talk about a product, they're just on guard and they think everything that you're talking about is promoted. And for me, that's like rarely the case. I would say 80 like modestly but probably more like 90% of the time. My content is me, just sharing what I like what I dio but they don't think that they think, like 90% of the time and being paid to talk about the books I read and the clothes I wear and I'm not. So there is a downside to that is you kind of lose that authenticity and they start thinking, What is she trying to tell me instead of how is she trying to help me? Which is what do you care about? More most, right? So other collaborations. Let's brainstorm on YouTube. Of course, I feel like that's, Ah, great great great obvious opportunity and pop for him to collaborate. Because if somebody already has a strong influence or subscriber base on YouTube and you're trying to get more people on YouTube to know who you are, why not? Well, probably because you don't know what to say or how to get that person to work with you, right? Is that most likely a reason why you haven't done a collaboration yet? Oh, great, cause I have an outline. Unhand a pitch to people and a whole bunch of tips on how to make it authentic and how to not be sales e and push it so hard that you would rather just give up and not do. It can be something you're not right, right
Class Materials
Content Calendar Template
Content Calendar Template
Recording Script Template
Tips for Pitching Outlets
Whippy Cake's Favorite Resources
Brainstorming Your Video Content
Assignment 1 - Quick Start Video Guide
Assignemt 2 - Advanced Video Guide
5 Tips To Boost Your YouTube Audience
Ratings and Reviews
I enjoyed the class and learned many useful things I didn't know before. There are changes I would suggest. Too much time was spent viewing and critiquing existing videos. Demonstrating one (or more) of the free editing programs would be more helpful for beginners than showing how to use an expensive paid software. The information on selecting keywords should come earlier in the program (and SEO needs to be explained for those who don't know what it is and why it matters). More time should be devoted to editing info. More time should also be spent on the whole uploading process and on monetizing videos (and the benefits of doing that). Whippy is charming and knowledgeable but she had a tendency to get sidetracked on her own agenda (like searching for exactly when a company viewed her contest video). A general comment - it was hard to spend two full consecutive days watching this. I'm glad it fit my schedule but that was just lucky.
Well worth the time if you want to add videos to your business mix and don't know how to get started. Becki knows her stuff and makes each step easy to grasp, even for non-techies. I love her keep-it-simple approach and her positive outlook. The content was solid. Her delivery made it fun to learn.
Absolutely fabulous! Tons of down-to-earth info on YouTube, recording a video, editing a video, working within the parameters of YouTube's functionality, and much more. Whippy is knowledgeable and experienced. She shares her knowledge willingly, with humor, compassion, and integrity. It's the best course I've seen on CreativeLive, and I've seen many.
Student Work