Planning Your Script
Whippy Cake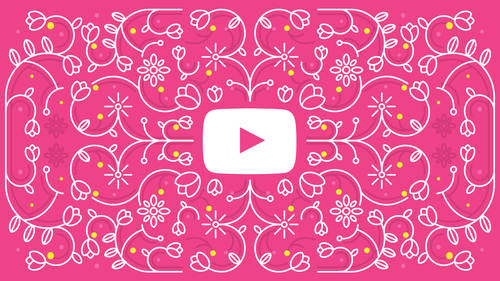 Planning Your Script
Whippy Cake
Lesson Info
14. Planning Your Script
Lesson Info
Planning Your Script
This is just a reiteration of what we've already talked about. What I just showed you, you know, collecting it all, refining it into what I want to talk about. Organized the final information into the order that I want to talk about it. Um I'm not gonna, like lead with my drama story right away. Maybe I do. If I wanted to get my attention grabber but decide based on the experience you want them to have, I want to start lighthearted. And then I wanted to get excited and happy for me because of this creative life thing. Then I want him to, like, end with, like, this feeling of like, yeah, negative comments don't control me, and I'm a win at life. Um, so you you start to structure the order that you want things to go in, and then you put your intro into it. You don't even have to Scripture intro. If you have the same kind of thing, you know that you're gonna be telling them what the videos about. So for my mystery Monday videos, I'm like, Hey, welcome. You don't know what's gonna happen. ...
Keep watching. But if you're about to tell them. I'm gonna show you how to make this amazing, fluffy stuff out of being water. That would be your intro. And then you put in your closing. What did you just tell them? Why does it benefit them? That would be a great example of being water. This is fluffy whipped cream that not only you can make on your own, but it's a healthier option. You're telling them the benefit of what they just watched. And then you can tie it all together with a often called action. Go get some garbanzo beans, put it in your mixer and try it. And then I want you back here leaving a comment. What do you make? Senate? What'd you put? Would you put it on top of Did your kids like it? They're gonna be like, Yeah, where's the mixture? Got to do this right now on Ben. Anything that you don't use If you're recording, you're like you know what? It just doesn't fit. That doesn't feel right. Just because it's on there doesn't mean you need it. Save it for later. Don't delete it. OK? This is an example of my legit script from a video a mystery Monday, I really posted its not word for word scripting, and I even started to bullet my shot list, which we're gonna talk about. So don't overwhelm yourself. People think script in there like I didn't go to film school. I don't know how to write. It's not. It's not that Mine's riddled with spelling errors and bad punctuation. You just seen didn't have triggers for what you want to say, because if you focus on the script, you'll lose sight on the information that you want to share, the value that you want to provide and something that I recommend it. Not on this. You know, this isn't Mr Money is not always a motivational video. But if you haven't objective for something you're sharing, you can put that in your intro. I really I have a weakness for whipped cream, and it's a problem. I have buckets of it, and this is a really struggle. So I went out and found a solution, and I want other people facing with cream addiction to have a solution. Put that objective in there, you know? So you know, in your mind, I'm not recording this video toe. Follow a script in the rigid and structured. I'm following it because because I want have specific things that I need to tell people to help them. This is another one. Ah, the 1st 1 was more of like a product review type of video. This one's Mawr tip related, so it looks a little bit different. But I've got my intro. I introduced a problem. We have four kids. They're all very different, and we can't just parrot them all the same way. And chances are you have kids and their different And how do you deal with that? So we present the problem and then I provide different solutions for them. And then I recap telling what you're in. Tell him. Tell him and you tell him what you told him. So how you guys feeling with these scripts? Okay, remind everyone out there as well. Obviously, we went through pretty quickly. You get a chance to really read them in depth, right? But the slides that that which is showing here are included with purchase of the course. So if you do own this course, or if you buy it, then you'll have access to those toe read at your leisure and these full scripts on their own are available as well in Apia. Not that I mean, the tips. The parenting attempts pretty rock solid, but, um, it's not like you would want to use my script, obviously. But you can visualize the format of it, which is helpful. And also I kind of want to get back to the shot list. Like for me. I use this as my shot list. I don't use a storyboard or whatever when I'm doing a mystery Monday because I don't need, I just wanted to be organic. It's like a vlog, but for a more specific video, you're highlighting different features of your salon, or I know you do Tutorials on nails. You need to know exactly what shot you need to show how to apply or how to remove those nail wraps. So some people need a lot more in depth documentation of the process where others can just use this basic general script and totally be fine and successful. So I want to show you the spectrum is very broad, and only you can determine where you fall on that, and sometimes it's trying. It may be Paulson you're struggling so much because you're too structured. Maybe you need to step back and let some of it b'more candid and just see what happens.
Class Materials
Content Calendar Template
Content Calendar Template
Recording Script Template
Tips for Pitching Outlets
Whippy Cake's Favorite Resources
Brainstorming Your Video Content
Assignment 1 - Quick Start Video Guide
Assignemt 2 - Advanced Video Guide
5 Tips To Boost Your YouTube Audience
Ratings and Reviews
I enjoyed the class and learned many useful things I didn't know before. There are changes I would suggest. Too much time was spent viewing and critiquing existing videos. Demonstrating one (or more) of the free editing programs would be more helpful for beginners than showing how to use an expensive paid software. The information on selecting keywords should come earlier in the program (and SEO needs to be explained for those who don't know what it is and why it matters). More time should be devoted to editing info. More time should also be spent on the whole uploading process and on monetizing videos (and the benefits of doing that). Whippy is charming and knowledgeable but she had a tendency to get sidetracked on her own agenda (like searching for exactly when a company viewed her contest video). A general comment - it was hard to spend two full consecutive days watching this. I'm glad it fit my schedule but that was just lucky.
Well worth the time if you want to add videos to your business mix and don't know how to get started. Becki knows her stuff and makes each step easy to grasp, even for non-techies. I love her keep-it-simple approach and her positive outlook. The content was solid. Her delivery made it fun to learn.
Absolutely fabulous! Tons of down-to-earth info on YouTube, recording a video, editing a video, working within the parameters of YouTube's functionality, and much more. Whippy is knowledgeable and experienced. She shares her knowledge willingly, with humor, compassion, and integrity. It's the best course I've seen on CreativeLive, and I've seen many.
Student Work