Planning Your Shot List
Whippy Cake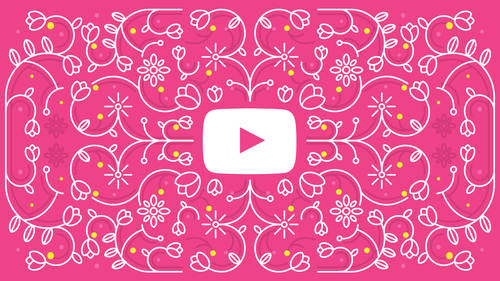 Planning Your Shot List
Whippy Cake
Lesson Info
15. Planning Your Shot List
Lesson Info
Planning Your Shot List
This is a very structured shot list. Um, and this is I think it's only available if you buy the class, but, um, it's a template that you can actually fill out and populate on your own. And people use these for movies. You don't have to be. You don't have to make it overwhelming. Um so if my intro, I know I'm gonna be talking to the camera. So, um, I'm gonna be in my office. Usually I talk I record in my office so that so location and I don't want to start out, like with the camera really close to me, cause instantly people will be like, Whoa, I didn't know I was gonna get all faith. So I know I want the debt to be I don't want me to get up So I know I want the shot type to be mid, you know, like shoulders up and then the movement, like I am just doing an intro. We'll keep it simple. Still, movement, no movement. And then it's a talking head shot. And talking head just means it's you talking. You're not demonstrating anything. There's no other components to it. And then who is the subje...
ct. Lee. Sometimes you'll have characters in your video. You can fill this out, put all the characters in the different shots. Sometimes you'll have objects. So in this shot, I know it's going to be just the nail polish remover and a cotton swab so you could get a specific issue. Need Teoh. So after my intro, and I'm just in a skin through how this goes But if you notice it goes tip 1 to 2. Tip three and then it starts over. So these are all talking heads. Tip wanted to tip free. So I'm gonna record all of me talking head at one time. If it's in my office location, I'm gonna record those all at one time because I'm not going to record this part. Go down in my kitchen, recording the mixing. Come back out, Tell the second step, go down to my bathroom. Put it on, come back, tell the third tip. No. So you record based on efficiency, right? And having it mapped out like this makes it so much easier. So then I start over on tip wanted to tip three. Tip one. I'm That's the scene. That's the clip that's going to be showing in the video, but I'm in a new location of in my kitchen and mixing these home ingredients for the spatial script. And then with 22 I'm in a different location. I'm applying the facial scrub. You get the idea. But once you get toe editing, that's where it gets so fun. Because you have this extra footage to reinforce the message that you're sharing against. Sit here and tell you, Go get some lemons, aspirin and baking soda. Mix it all together, put it on your face and it's like a D I Y chemical pill. Great. No problem. Or I can show them. Look how easy it is to cut lemon on squeeze. I'm next thing and I'm applying to my face. People are going to relate to that way more. They're gonna be more anxious seeing how easy it is for them, and it will make your videos more enticing.
Class Materials
Content Calendar Template
Content Calendar Template
Recording Script Template
Tips for Pitching Outlets
Whippy Cake's Favorite Resources
Brainstorming Your Video Content
Assignment 1 - Quick Start Video Guide
Assignemt 2 - Advanced Video Guide
5 Tips To Boost Your YouTube Audience
Ratings and Reviews
I enjoyed the class and learned many useful things I didn't know before. There are changes I would suggest. Too much time was spent viewing and critiquing existing videos. Demonstrating one (or more) of the free editing programs would be more helpful for beginners than showing how to use an expensive paid software. The information on selecting keywords should come earlier in the program (and SEO needs to be explained for those who don't know what it is and why it matters). More time should be devoted to editing info. More time should also be spent on the whole uploading process and on monetizing videos (and the benefits of doing that). Whippy is charming and knowledgeable but she had a tendency to get sidetracked on her own agenda (like searching for exactly when a company viewed her contest video). A general comment - it was hard to spend two full consecutive days watching this. I'm glad it fit my schedule but that was just lucky.
Well worth the time if you want to add videos to your business mix and don't know how to get started. Becki knows her stuff and makes each step easy to grasp, even for non-techies. I love her keep-it-simple approach and her positive outlook. The content was solid. Her delivery made it fun to learn.
Absolutely fabulous! Tons of down-to-earth info on YouTube, recording a video, editing a video, working within the parameters of YouTube's functionality, and much more. Whippy is knowledgeable and experienced. She shares her knowledge willingly, with humor, compassion, and integrity. It's the best course I've seen on CreativeLive, and I've seen many.
Student Work