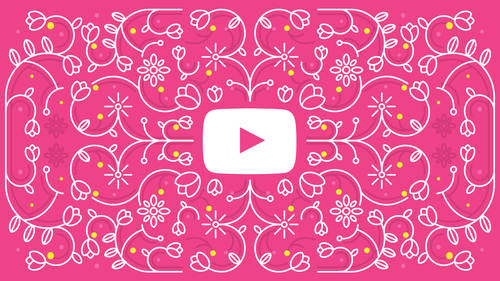 Lesson Info
51. Facebook Ads
Lesson Info
Facebook Ads
and then Facebook ads. It is not fun for me, but people who are using their analytics and who are getting in there and using their Facebook ads widely and kind of doing a combination because you can purchase an ad to be on the sidebar of you know how when you post on your Facebook page and then you'll be going through your home feed and Facebook will make an ad from your most recent post. Just paid for this, and we are needed for you for $5. So that's a sidebar ad. Then if you post something to YouTube and you just wanted to get more traffic, you can pay to promote that post. So you would basically post an image of link text to Facebook, and then once it's published, its on the wall, there will be an option that says to promote when you're logged in. On the third is when it's like a post in the newsfeed. But it's almost reads like an ad, and it can. It takes you away from Facebook, takes you outside of Facebook, so the 1st 2 and that's typically like a lead magnet type thing. Come find...
out the three step if you come join me over here, whatever. I'm gonna give you my recipe for being water. I'm sorry. It's just so funny. I have to give using it. So that third type of status, I think it's a status. Add I can't remember. I'll have to look it up, but you'll know when you're looking in your promotions, you can pick and choose which one you want to dio. So pull it with that. Yeah, And the great thing is that you can just try and, you know, like I need time. I should think you make that in something called Adds manager on Facebook. It's like a black arts. A black post. Yeah, exactly. So what she thing is, if you intentionally want to go on, make an ad, it's one of the features. So Black adds manager as manager under you in your settings in your channel settings, not channel. We're on Facebook page settings. Yeah, so or, I mean, because they're always wanting you to pay to promote on their site. It almost always will be, like, turned this into a promoted post or turn this into a sidebar ads. So sometimes you don't even have to do anything out of the box. But, I mean, I know people personally who do really well with this. I mean, they grow their instagrams with it. They I mean, they kind of rotate. They build their newsletters with it, they're building their YouTube channels with it, or they're better yet sending traffic to whatever their service or product is. So, um, Facebook. I mean, I know it's frustrating, but don't ignore it too much because you could be missing out on some really great traffic opportunities. That is, if you're willing to pay of course posts all you know regularly, consistently the free post. But when you really want a big impact, I think it's worth it to throw a couple bucks and have a post promoted.
Class Materials
Content Calendar Template
Content Calendar Template
Recording Script Template
Tips for Pitching Outlets
Whippy Cake's Favorite Resources
Brainstorming Your Video Content
Assignment 1 - Quick Start Video Guide
Assignemt 2 - Advanced Video Guide
5 Tips To Boost Your YouTube Audience
Ratings and Reviews
I enjoyed the class and learned many useful things I didn't know before. There are changes I would suggest. Too much time was spent viewing and critiquing existing videos. Demonstrating one (or more) of the free editing programs would be more helpful for beginners than showing how to use an expensive paid software. The information on selecting keywords should come earlier in the program (and SEO needs to be explained for those who don't know what it is and why it matters). More time should be devoted to editing info. More time should also be spent on the whole uploading process and on monetizing videos (and the benefits of doing that). Whippy is charming and knowledgeable but she had a tendency to get sidetracked on her own agenda (like searching for exactly when a company viewed her contest video). A general comment - it was hard to spend two full consecutive days watching this. I'm glad it fit my schedule but that was just lucky.
Well worth the time if you want to add videos to your business mix and don't know how to get started. Becki knows her stuff and makes each step easy to grasp, even for non-techies. I love her keep-it-simple approach and her positive outlook. The content was solid. Her delivery made it fun to learn.
Absolutely fabulous! Tons of down-to-earth info on YouTube, recording a video, editing a video, working within the parameters of YouTube's functionality, and much more. Whippy is knowledgeable and experienced. She shares her knowledge willingly, with humor, compassion, and integrity. It's the best course I've seen on CreativeLive, and I've seen many.
Student Work