Artistic Development
Pye Jirsa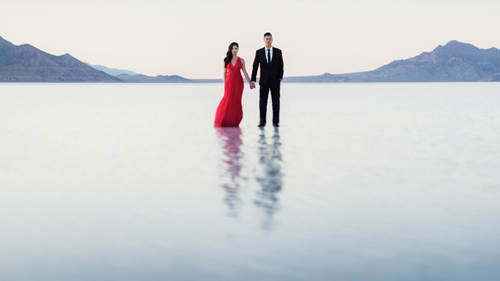 Artistic Development
Pye Jirsa
Lesson Info
18. Artistic Development
Part of the 12-week business launch is education and developing your skills as an artist. Learn tricks to catching up and developing skills as an artist.
Summary
(Generated from Transcript)
In this lesson, the instructor discusses the importance of artistic development in starting a photography business. He provides a roadmap for developing skills in wedding photography, but also encourages students to create their own plan for other genres. The instructor emphasizes the need for continuous practice and learning, citing the 10,000-hour rule and the example of a well-known photographer who still does test shoots every week. He also addresses the idea of competition in the industry and encourages students to focus on carving out their own niche. The instructor concludes by emphasizing the importance of creating a plan for weekly education, test shoots, and client shoots.
Q&A:
What is artistic development in the context of starting a photography business?

Artistic development refers to the journey of mastering your craft and continuously improving your skills as a photographer.

Is there a specific plan for developing skills in wedding photography?

Yes, the instructor provides a roadmap that includes courses on photography, lighting, and post-production. This roadmap is designed to be completed in a few months.

How can someone create a plan for developing skills in a different genre of photography?

The instructor suggests listing out the shooting craft, post-production craft, and steps needed to improve in that genre. Then, find relevant courses and follow a similar framework for development.

How much time should be dedicated to artistic development?

The instructor mentions the 10,000-hour rule, which suggests that it takes about five years or 2,000 hours of work per year to become proficient in a craft or industry.

How often should test shoots be done?

The instructor recommends doing test shoots once a week, as it is an effective way to practice and improve skills. These test shoots can involve friends, family, or even finding models online.
Lesson Info
Artistic Development
We're gonna talk briefly about artistic development. This is really the journey of mastering your craft. I have a plan laid out for you, if you want to go into wedding photography. Wedding and portrait, engagement, that kind of stuff. If you're doing any other genre, you need to piece together your own plan, and what I would do is follow this framework. It's laid out in artistic development already. But list out the courses you want to cover. So what we have here, when you look at the road map, under weeks one, Photography 101 Lightroom crash course. Weeks two, Lighting 101 Lightroom crash course continued. Weeks three, Lighting 201 and Lightroom crash course continued, and then we complete the crash course on week four, and we do another one, so there's about 8 to 10 hours of education and development time built into each of these weeks. This is the catch-you-up process. We go into month two, same thing. By the end of this, we've completed the entire wedding series and all of our post...
-production organizational stuff, management of images, data management, everything. So that way we have a launch point. So if you do pet photography, I'm sure you guys have classes on that, right? Lay it out the same way, where you break out the shooting craft, the post-production craft, the steps that you're gonna go along the way, find the relevant courses to get there, and do the exact same thing. In this one, we're gonna talk about the expectations that I would have of you guys, if you were to do wedding and portrait. Your development pace, it's fast. And that means you can't just do it on your own, you have to get something to fast-track you. So, time to catch up. You guys heard the 10,000-hour rule? It's pretty ubiquitous. Everybody knows Malcolm Gladwell. Again, another one of his books and topics is that you have to put in 10,000 hours before you basically have something relevant to offer to an industry, okay? Before you can start adding value to a specific craft or industry, it takes about five years. 2,000-hour work years. So here's my question. Joel Grimes, he's a friend of mine. He started back in 1984. So what is that? 33 years ago? Yeah, 33 years ago. Joel Grimes is, have you all seen his work? Raise your hand if you know who he is. Pretty well-known photographer. If you're in the industry, you probably know Joel. His work has gone out for Nike, I mean, he shot for everybody. Anything sports, athletes, celebrities, all of it, he shot for. I did an interview with him a couple years ago, and this is the crazy part. Despite 33 years of all this, he still shoots a test or conceptual shoot every week. Is that nuts? I mean, the guy's doing 30, 40, 50 paid commissions a year. And on top of that, he's doing one test shoot per week? How many of you are getting out right now to practice your craft once a week consistently? Good. If you didn't raise your hand, if you're at home and you didn't raise your hand, sorry, I'm sorry, in the car, if you're in the car, if you didn't raise your hand, I would set that goal. That needs to be part of your road map, of getting out and shooting. And I have it in there. It's in there, if we go back and we look, it's right here. Test shoots, test shoots, test shoots, everywhere. By week 12, you're doing a styled shoot. Does that make sense? So every single one of these weeks has something development with exception of the first week, because the first week, you haven't even decided what you want to focus in on yet. So don't do a test shoot when you don't know what you wanna actually be shooting. We'll talk about the effectiveness of those and we'll talk about how to make them even more effective later in the course. But that's what you have to go against. Think of the Joel Grimes of the world. You choose to compete in his arena, this is how much time he's spent over the last 33 years, this is how much time he spends ongoing, what's your plan to catch up? Okay. Now don't worry, again, because Joel Grimes and that version of that competitor in your area, is probably far beyond where you're gonna be entering. Right? So there's a massive gap between their budgets and their price point and between where you're starting out at, which means that you got a lot of playing room in there to carve out a niche, without ever getting to that place. Does that make sense? Is that a little bit more comforting? I hope so. Because that's the weird thing, that for some reason we don't understand and accept is when we jump in the industry and we see the competitors, we don't realize the price gap and the room there is to get up to that level, we just look at, oh my gosh, I gotta compete with them. No, how many of you would be happy to get a $3,000 wedding right now? Great, and then work your way up to the next level and then the next level and the next level. There are so many places to go. So this is what I want you to do, it's not gonna happen on its own. I want a plan, I want weekly hours, in terms of education, online versus in-person, I want test shoots once a week, client shoots as well, and you're gonna repeat that interval every single week. Get out and shoot. We're gonna talk about the effectiveness of getting out and shooting a little later. Do you guys have a plan for this right now? Like is there... What are your thoughts on that? Is there any, Julie. The test shoots, how did you find people to do the test shoots? And then, obviously, it's free for them, but what, do you give them any pictures, how does this work? Yeah, for us, I gave my friends a bunch of crappy photographs. But it was literally going out and saying on Facebook, hey, guys, I'm doing this, I'd love, if any of you guys wanna take some pictures, I'd love to do engagement photos. I go to church, so I was asking my church, hey, I'd love to take your pictures, you guys are engaged. It's just asking your friends to basically step in, I mean you saw, my parents were part of my test shoots. Justin and Yvette, my best friends, were at my test shoots. These are all just friends and I'm like, hey, let me take your pictures and let me figure this out. And then you can go online, there's tons of places where people are, like for boudoir, Model Mayhem might be a really great place to find, it's not like, Model Mayhem's one of those places where you find lots of people, but not necessarily reliable people. So what you might do on a test shoot date, is you set a date for four people to come through, and there are different time slots, then you spend 30 minutes with each one. And then you give them 5, 10 images. It's usually a time for print thing. So you're always just going to give them some of the images that you create. Yeah, but we'll talk about this, too, later, the crazy part about the test shoots is how effective they can be once you're actually creating good work in terms of marketing, 'cause every time you do one, you're tapping into these other networks. If you actually create an image that they want to share, they'll share it, and then it starts to spill over, so it's a really good tool. I'll show you guys how to make it very effective.
Class Materials
How to Launch a Photography Business Workbook
Experience Pricing Example
Ratings and Reviews
This class and materials are to the point and eye-opening on the business side of photography. Pye Jirsa is an amazing and fun teacher as well! Most photographers need more business classes offered to bring us who love to create art back to reality for a more successful business that makes a living on it's own. This course will definately get you started in the right direction and so cheap too! Great investment! armstrong outdoor tv case outdoortvcase Pye Jirsa is one of the best instructors that I have the pleasure to learn from. He and his team have given me so much more than they'll ever realize. Knowledge, wisdom, training, friendship, mentoring, inspiration, joy... I cannot thank Pye enough for changing my life for the better. I owe them more than they'll ever realize. Thank you, Pye Jirsa!!!
This class has been an eye opener for me; a point of change in my vision as photographer. Pye is and AMAZING, INSPIRING, GENEROUS instructor, with an, authentic desire to help people and to share with them the best of his knowledge. I will not have enough words to say thanks to Pye Jirsa, as a teacher and as a human being, and thanks to Creative Live who allows us to benefit from the experience of such a knowledgeable, educated, well-versed photographer and instructor. 1000% recommended!
Been following this guy forever. Pye Jirsa may be well known in the wedding & portrait photography world and if there is something that this guy knows it is how to create a business, a sustainable one. The workbook he provided is comprehensive, and I honestly wish I had this when I first started out as a photographer! I love that he talks about his failures, keeping it real and honest for anyone starting out. He is definitely one of the best instructors around, super humble, down to earth and with a sense of humor to boot. The course is worth it! THE WORKBOOK is AMAZING! SUPER DETAILED!
Student Work