Your Content Road Map
Pye Jirsa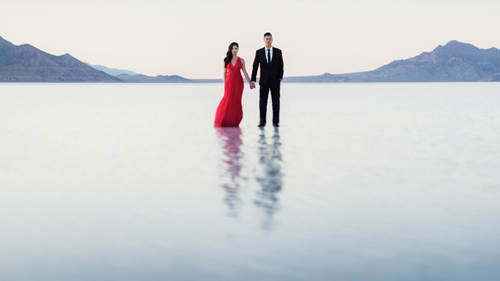 Your Content Road Map
Pye Jirsa
Lesson Info
53. Your Content Road Map
Build a strategy from those keywords and start building website content to bring potential clients in through search. Learn where to plug in those search terms and how to organize your web content using keywords.
Summary
(Generated from Transcript)
The lesson is about creating a content roadmap for starting a photography business, focusing on SEO strategies and creating long-term marketing assets through valuable and relevant content. The instructor provides guidance on keyword strategy, categorizing pages into tiers, and generating content ideas that cater to the target audience's needs and interests.
Q&A:
What is the importance of a keyword strategy in content creation?

A keyword strategy helps optimize content for search engines and improve visibility, attracting more organic traffic and potential clients.

Should the same keyword be used for both the main and secondary pages?

No, it is recommended to choose one keyword for each page to avoid keyword stuffing and maintain a clear focus on the topic.

How can one generate content ideas for tier two pages?

By considering the target audience's needs and interests, and researching popular blogs and resources in the specific genre of photography.

How often should new content be created?

The instructor suggests creating one new page and topic each week, investing an hour or two of time to generate long-term marketing assets.

How can the created content be utilized for lead generation?

By capturing emails and sending relevant articles or pages to potential clients, using the content as a way to educate and engage with them.

Is it possible to outsource content creation if writing is not a strength?

Yes, outsourcing content creation is an option, but it may require investing some money.
Lesson Info
Your Content Road Map
So, sample keyword strategy. This would be an idea of what I want you to write down. You have tested and you have a main topic with 1,000 monthly searches. You have tested it and you have a secondary main. This has 320 monthly searches. Remember we said you can pick up to two if you want. Then we have niche words, and each one of these have a smaller amount in each of these different things, but this is other target cities, other cultural keywords, other venue-based keywords. I'm hoping that I can see the minds turning. You guys are all thinking of, hmm. I know exactly what I should be doing. I'm gonna go search this. I really wish I had Google right now available. (laughing) So we've talked about this. We have a strategy. Now we need the actual content. So I have a roadmap for you for just your content. And my baby again, Ethan. This is a picture where he put a piece of grass in your mouth, and he was like, I'm not having that. He's like, this is a good idea right up until I'm tasting...
it, and now it's not so much a good idea. Which is very much the feeling you're gonna get when you bite off this SEO giant of like, okay, this is great, and you're gonna start chewing on it and be like, hmm. This tastes like crap. (laughing) But your content roadmap is not gonna be as bad as you think it is, okay? We are in the portion now of our course. We're creating the spark, we're creating the content for our marketing assets, and remember, are these short term or long term assets? Blurt it out. Long term. Long term. These are long term marketing assets, and you'll see that we start creating them here. Write one to your two content page that week. Write one more and then one more. When you break up this task as one page in a week, does it seem a little easier to chew? Because-- (laughs) Oh this is, no, no. I don't like this. I have an option for you too. You can source out your content creation. It is very doable. You just need to pay a little money for it. But we're populating the website, okay? So throughout this time, we are populating. So week five, we actually bought our website. Now, weeks five through 12, we're actually populating and creating the content and going forward. I want you to keep putting in time into SEO throughout. This is your master plan. This is what we refer to as tier one. Your homepage, okay? Let's actually go to this one. So this is where your SEO main objectives go. Tier one. Does it make sense now how we categorized it? Cool. Tier two pages include your main. It can also include niche objectives. For example, boudoir photography FAQ. That would be perfect to go as a secondary page but fit a niche topic. Make sense? So they could be either mains or niches. Anything beyond that, tier three and beyond, are niches and sub-niches. And you can have as many of those as you want. We said pick five to 10 because five to 10 should be enough for all of you to get a healthy piece of business and then choose where you want to go from there. That's how we say that's constantly evolving. Look at all these possible ideas. Okay, think about this for a second. Lin and Jirsa is a very highly searched, let's say, highly optimized site. In fact, we get about 40,000 visitors a month on the site. Okay, for a photography website, that's ridiculous to get 40, organic views per month on the site. We have created amazing content around all of our favorite wedding vendors. Details, details, wedding planning, everything. Now, those companies and those planners may not even rank as well for their own stuff than we do. So when people search Orange County Wedding Planning and these topics and venues, we're the ones that come up. And we're serving them. We're actually becoming a source for all of our vendors to get their leads. Is that interesting? Because in our arena, who do you think holds the power in wedding photography typically, in terms of vendors? In the typical wedding world, who holds the power? Caterer. Caterer or coordinator. Those two are kind of, they can often be one and the same, depending on who it is. But I'd probably say the coordinator is one step above, where if they hire a coordinator, usually the coordinator is the one that brings the caterer in. So that's the tip of the pie. That's the top piece. If we could be the ones serving them up leads, it flips the dynamic. So now, we have coordinators and planning companies that want to work with us. And they want to feature us. And we don't get asked about referral stuff anymore, we don't get asked about giving people commissions and, I hate that stuff. If you do great work, I'll refer you. Don't ask for kickbacks and commissions. This is your key to that phase. Where you're now dishing out relevant information for those around you. That's down the road though. Let's figure out what your tier two pages should be. And that's your 12 week goal. The 12 week goal is to simply complete the content for your homepage and then for those secondary pages. Okay? So, as a business sample, these are the wedding venues. Fairmont, Ritz, Hyatt, Four Seasons, and that's the great part about it is that you know you've done something right. What's funny is, we've sometimes SEO'd properties so well that their legal team reach out to us. And was like, look, we'd really like to rank first for our own property. Would you mind changing something? Oh sure, no problem. We'll change something, it's fine. Okay, on the number one, on the number one page, it says main. Now I'm assuming then, or the question is, do you use the same keyword that you're using on the main on the secondary pages? Or do you just use an additional main topic? So-- So do you duplicate that same keyword from the main to the secondary, and just starting add keywords as you go down lower? No, no, no. So you choose one or the other. Choose one or the other in terms of those keywords. We're gonna talk about the kind of things that you cannot do in terms of, it's called black hat SEO techniques, okay? These are SEO techniques that are not okay to do. And keyword stuffing is one of them. By just stuffing keywords into your site to try and get ranked. So we want to pick one. That's a really good question. But anyway, to get back to this place, to know what our secondary pages should be, I'm gonna again refer you back to your persona and who it is that you're serving. I can give you our examples. Venues, you can pull up Lin and Jirsa. You can look at all the stuff that we have available directly, and if you scroll to the footer, you'll see every bit of venue and every other piece. The key here is, look at your genre and identify what clients inside of that genre need to be educated about. That make sense? Newborn safety tips. Three things you need to know before your maternity shoot. These are the types of things that you create. They're value added pieces of content that become long term marketing assets that are all driven behind keywords that these people are looking for. This is where I want you to stop and just mind map out on a piece of paper what your tier two pages could potentially be. You're gonna mind map it out, then you're gonna take each one of these and you're gonna plug them into, and this is just a very generic thing of style, blog, services, resources, about, you're gonna take each of these things and plug them in to that SEO keyword thing and you're gonna look for relevant keywords that people are searching, okay? But under resources, this is where all of my educational stuff would go. What are wedding stuff? 10 tips on planning your timeline. Three things you forgot about your wedding day. Five things that every groom must do. How to prepare, how to do makeup. Why weddings are always late. All of these things, it's just content to fill into it. And every category has an abundance of it. What should I wear for my maternity shoot? What do I need to know before my newborn session? What if my newborn has jaundice? These are all very specific topical things, right? Will you retouch photos? Thoughts on photography retouch. You can, there's a million of these ideas out there. You can take any of them and easy places to look are popular blogs. The Knot, popular blogs that write about newborn, maternity. Your specific topic, boudoir. So, you're gonna populate worksheet 10 content. We have some examples and ideas in there for you right now, but this is where I want you to write in yours, because as you go from week to week, you're gonna write one new page, and one new topic. And keep on doing it. It's an hour or two of your time each week that you'll be generating and creating these long term assets. And you know what's great about it? If you base it around questions that your clients are frequently asking and things that your clients need to be knowing, what do you use them for? Client education, where you can send them something. Send them a quick email. Do you think this becomes part of your, this becomes part of your lead generation down the road, right? So someone, you capture an email, you get something, you know somebody's planning some sort of shoot, and you just send them one of your articles in an email. Hey, I know you're planning a newborn shoot coming up. Here are five things you need to consider. And it just is an article to a page that you created a year and a half ago. This is being smart about the content and the assets that we're creating. It's thinking long term down the road how we're gonna be using these things because every one of them is gonna become this asset that you refer back to. Make them good. I hope you guys like writing. If not, hold on, you're giving me that look again. If not, you can source it out.
Class Materials
How to Launch a Photography Business Workbook
Experience Pricing Example
Ratings and Reviews
This class and materials are to the point and eye-opening on the business side of photography. Pye Jirsa is an amazing and fun teacher as well! Most photographers need more business classes offered to bring us who love to create art back to reality for a more successful business that makes a living on it's own. This course will definately get you started in the right direction and so cheap too! Great investment! armstrong outdoor tv case outdoortvcase Pye Jirsa is one of the best instructors that I have the pleasure to learn from. He and his team have given me so much more than they'll ever realize. Knowledge, wisdom, training, friendship, mentoring, inspiration, joy... I cannot thank Pye enough for changing my life for the better. I owe them more than they'll ever realize. Thank you, Pye Jirsa!!!
This class has been an eye opener for me; a point of change in my vision as photographer. Pye is and AMAZING, INSPIRING, GENEROUS instructor, with an, authentic desire to help people and to share with them the best of his knowledge. I will not have enough words to say thanks to Pye Jirsa, as a teacher and as a human being, and thanks to Creative Live who allows us to benefit from the experience of such a knowledgeable, educated, well-versed photographer and instructor. 1000% recommended!
Been following this guy forever. Pye Jirsa may be well known in the wedding & portrait photography world and if there is something that this guy knows it is how to create a business, a sustainable one. The workbook he provided is comprehensive, and I honestly wish I had this when I first started out as a photographer! I love that he talks about his failures, keeping it real and honest for anyone starting out. He is definitely one of the best instructors around, super humble, down to earth and with a sense of humor to boot. The course is worth it! THE WORKBOOK is AMAZING! SUPER DETAILED!
Student Work