Link Building Plan: Vendors & Guest Writing
Pye Jirsa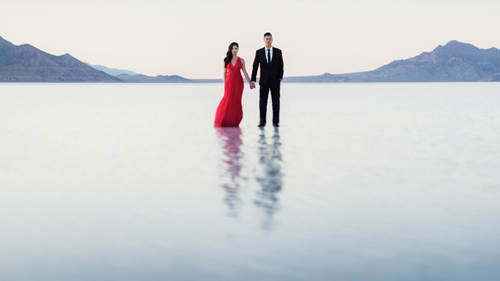 Link Building Plan: Vendors & Guest Writing
Pye Jirsa
Lesson Info
62. Link Building Plan: Vendors & Guest Writing
Vendor websites are great places to build links -- and it's as simple as sharing photos with the vendors used on your shoots.
Summary
(Generated from Transcript)
The topic of the lesson is how to build links for a photography business through partnerships with vendors and guest writing.
Q&A:
How can you build links with vendors in the photography industry?

Take detailed images of vendors' products or services and send them to the company, asking for a link back to your website.
Take vendor portraits and share the photos with them, which they may use on their website and credit you for it, giving you a link back.

How can you provide images to wedding vendors to build links?

Find vendors in your industry and area and offer them high-quality images of their work, which they may use on their website and credit you for it, giving you a link back.

What should you do if someone doesn't credit your images or provide a link back?

Politely ask them to credit your work and provide a link.
If they don't comply, continue to follow up with them but don't let them steal your work.

How can guest writing help build links and reputation?

Target and submit high-quality, easy-to-understand content to blog sites related to your profession.
This increases your reputation within the industry and helps build the reputation of your website.

Do you need to be a professional writer to create guest writing content?

No, you just need to have valuable information or tips to share, and present it in a simple and intuitive manner.
Buzzfeed is a good example of creating easily digestible content without relying too much on words.

How can one good article lead to multiple link backs?

If you write a solid article with valuable information, you can submit it to multiple publishers and ask them to pick it up.
Each publication that features your article will include a link back to your website, resulting in multiple link backs from authoritative sites.

How often should you aim to get something guest published?

Incorporate guest writing into your monthly plan and aim to get something published every other month.
Lesson Info
Link Building Plan: Vendors & Guest Writing
So, your link building plan with your vendors, this is gonna be related geographic client network. This is very effective. You want to get great detail images. This doesn't matter if you're doing maternity or anything, if you're using their props, like if you're using newborn props, if you're using something that helps you in your newborn shoot, take a photograph of it and send to the company. I get so excited about this because it's so freaking easy to do. Okay? Like a maternity dress, go use Sew Trendy. Take a picture of one of their dresses. Take a picture from the back, take a picture showing this, showing the detail, showing full length. Here Sew Trendy, I would love a link, I would love to work more with you guys. They'll give you a link, they'll give you whatever, like, they'll give it. Not saying Sew Trendy specifically. If Sew Trendy is like, "Pye said we're gonna do this "and we can't ... " That's an example. So take time to snap vendor portraits. Nobody does this. Nobody. An...
gela, if you did the flowers at my wedding, do you know what I would do when you're doing the flowers? I'd go, "Angela, that looks amazing. "Keep doing what you're doing, "I'm gonna take a quick picture. "Smile a little bit while you're "kinda arranging those flowers." Click. Angela, here's a picture. Now this is the genius part of this: where does that go on her website? Is it a tier two page? Oh yeah, it's the about page. If she liked that photograph, she'll probably use it on her about page and she'll probably credit me for taking it. So you just got onto somebody's tier two page by doing something very simple, taking a picture of them. Provide images to your wedding vendors. I, again, gave you an email template. I want you guys to find the vendors in your industry, in your area, coordinate with them, work with them. They're the first line of building back links. Easy to do. Do y'all agree? This is like easy stuff. But what about credits, charging, watermarks? Give it a break. We've talked about that enough. Give it a break. Help them and let them help you. Stop worrying about all that stuff. I'm not saying let people steal your images. If they post and they don't credit, simply say, "Hey, I would love to see a link on that site. "I love the images, they look so fantastic. "I can't wait to work with you again." And if they don't post a link, don't worry about it. Because you send another email and another email and another email and guess what? That person probably doesn't want to work with you anymore. Like, it's getting annoying. But don't let people steal your work. That's a whole different story. Workbook zero eight vendor. This is the one that you're gonna populate for all the vendors. Remember when we talk about style choose, we talk about everything? Same workbook. Here's your next plan is guest writing. Pick and target a few different blog sites related to your profession. You're gonna give them high quality, easy-to-digest content and actually I already listed out, I gave you tips. Inside of your workbooks are tips in both the features and the educational sites on how to actually get featured and how to actually get into educational sites. It's very simple. It is creating digestible information that is easy to understand. And I gave you a list of things. We just don't have the time to go through all of it here, but it's there for you. This increases your reputation within your industry on top of building up the reputation of your website. So if ever in the future you feel like, yeah, maybe in five years I would like to teach workshops, well, you better have had a presence built up over time if you expect to have students when you get to that place. It does require you to have something valuable to say. What it doesn't require you to be is a wordsmith. You don't need to be, you know, the next freakin' Malcolm Gladwell, writing incredible stuff. You just need to have a few simple tricks and things to say. And I guarantee everybody has a few simple ... Here are three simple tips on wrapping a newborn. How easy is it? I know it's daunting. I know you feel like you're gonna break the baby. You're not, it's fine. Place the wrap underneath the baby. Wrap around this way, then tuck, and I don't know how to do it, so I'm just gonna stop there. But that's not, you don't need to be a wordsmith to create something simple and intuitive, right? If you want an idea of this, go to Buzzfeed. You guys have all seen Buzzfeed's videos? Everybody has, right? You know you watch 'em. You know you watch the ones with, they show you a recipe you know you shouldn't eat and then you go home and you make it anyway. And you're like, "Yeah, this is terrible, "but oh, so delicious." They don't use any words, right? If they use words, it's like turn over, flip, heat to 200 degrees. And it's information that all of us love. That's the way I want you to think when you take your content to educational sites, okay? Information that's easily digestible, easy to put up. So we have under zero five guest is a list and also your tips to getting published. Now here's what can happen with one good article: this is one article that we published, Five Tips for Recreating Golden Hour. These were just a few of the re-features across Range Finder, Photography, Picture Correct, PetaPixel, F-Stoppers, Pro Photo. What authority do you think every one of these sites have in the industry? And I wrote one that got me link backs from everybody. So then when you write one good one, if it's solid, if you put a good piece of information out there, feel free to send it off to the other publishers. Send it off to PetaPixel. Send it off to F-Stoppers. Send it off to everybody. Hey, I just wrote this article on this site. If you guys like it, feel free to pick it up. That article has your link in it, does it not? And now you've turned one back link into six, seven, eight, nine, 10, or in this case, there was about 50 to 60 back links from authorities. So that's your workbook 11 guest. I want to make sure that you guys have that into your monthly plan of getting ... Every other month, get something guest published, something educational. I know you all have something to say. Put it out there.
Class Materials
How to Launch a Photography Business Workbook
Experience Pricing Example
Ratings and Reviews
This class and materials are to the point and eye-opening on the business side of photography. Pye Jirsa is an amazing and fun teacher as well! Most photographers need more business classes offered to bring us who love to create art back to reality for a more successful business that makes a living on it's own. This course will definately get you started in the right direction and so cheap too! Great investment! armstrong outdoor tv case outdoortvcase Pye Jirsa is one of the best instructors that I have the pleasure to learn from. He and his team have given me so much more than they'll ever realize. Knowledge, wisdom, training, friendship, mentoring, inspiration, joy... I cannot thank Pye enough for changing my life for the better. I owe them more than they'll ever realize. Thank you, Pye Jirsa!!!
This class has been an eye opener for me; a point of change in my vision as photographer. Pye is and AMAZING, INSPIRING, GENEROUS instructor, with an, authentic desire to help people and to share with them the best of his knowledge. I will not have enough words to say thanks to Pye Jirsa, as a teacher and as a human being, and thanks to Creative Live who allows us to benefit from the experience of such a knowledgeable, educated, well-versed photographer and instructor. 1000% recommended!
Been following this guy forever. Pye Jirsa may be well known in the wedding & portrait photography world and if there is something that this guy knows it is how to create a business, a sustainable one. The workbook he provided is comprehensive, and I honestly wish I had this when I first started out as a photographer! I love that he talks about his failures, keeping it real and honest for anyone starting out. He is definitely one of the best instructors around, super humble, down to earth and with a sense of humor to boot. The course is worth it! THE WORKBOOK is AMAZING! SUPER DETAILED!
Student Work