Link Building Plan: Features, Directories, Comments
Pye Jirsa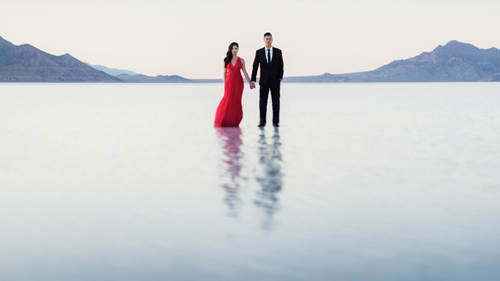 Link Building Plan: Features, Directories, Comments
Pye Jirsa
Lesson Info
63. Link Building Plan: Features, Directories, Comments
Expand link building opportunities with features inside publications, as well as directories and comments. Learn how to target a specific publication.
Summary
(Generated from Transcript)
The lesson is about link building for starting a photography business. It covers three aspects of link building: features/publications, directories, and comments. The instructor emphasizes the importance of targeting the right publications that match the style of your work. They also discuss the value of directories for SEO and provide a list of free directories to sign up for. Lastly, the instructor advises against relying on comments for link building as they often result in spam and reduced link quality.
Q&A:
What is the first aspect of link building discussed in the lesson?

The first aspect is features/publications, which involves getting your work featured in publications that match your style.

Why is it important to target the right publications before creating images?

It is important because the publications have specific needs and preferences, and sending them images that don't match their style may result in rejection and no future opportunities.

What is the next link building plan mentioned in the lesson?

The next plan is directories, both paid and free. The instructor advises considering the value and relevance of the directories before signing up, and mentions that listing in directories can also help with local SEO.

Are comments an effective strategy for link building?

No, the instructor advises against relying on comments for link building. They mention that comments often result in spam and reduced link quality, and it's better to focus on other link building strategies.
Lesson Info
Link Building Plan: Features, Directories, Comments
The next link building plan is features. These are gonna be your publications. Now this is ideally, this is gonna depend on the quality of your work, right? Because the quality of work's gonna dictate, first of all, how you can get featured. But now you're sharing work versus thoughts and experiences. You don't have to write anything. They're gonna do that part for you. You just need to take pretty pictures. But they have to be pretty pictures that match the publication's needs. That's the big thing. For some reason, girls, you all get this. You all understand this, okay? For some reason guys don't. We think, I got this really cool, dramatic shot of a bride, I'm gonna send it to Orange County Brides, which is like all light and airy, fluffy grass photographs. And you got this shot in a ballroom where she looks all dramatic and it's like purple backgrounds and everything, and you're like, that's a cool shot, right? And they're like, eh, it doesn't fit and they never want you back. This ...
is the big thing here, is you target the feature, you target the publication before you create the images. Does that make sense? But you better know how to do that through the whole persona and through the whole dictating of your style and all that kinda stuff. Because what I want you to do is put down the features, put down the publications that match the work that you want to be creating. So that way you're not creating work that is outside of what you want to do. And then you go for those features and publications. Now it's really easy to do one of those every other month. Once you're creating a good quality image get one of those every other month. Okay? This is your next workbook to complete. Our next link building plan is gonna be the paid and free directories. We have a listing to you. Which are worth your time and money, or does it relate to your focus? If so, continue. Does it have recurring fees? If so, be wary. Does the listing have value beyond SEO? If so, consider. That, we have talked about that, right? So we gave you an entire list, just sign up for all the frees. Then consider if they offer value beyond that. Nofollow, it can still be useful for direct referrals, so don't worry about it. If it's nofollow it's fine. You also need to list in these directories for local SEO. Local SEO is what Google searches, it's what it serves up, locally. You know how you have that local thing? That's not organic search. It's serving up local results. So, that stuff still matters for local persons, uh, stuff. Requires time but once you create it you just let it run. So, see 07 for the best free directories. We list quite a few in different categories. So there's different genres of photography in there. Okay. Workbook 13. Link Building: Comments, we covered this. It's fine it's just not effective in creating back links so don't worry about it. They usually flood with spam, they're gonna reduce link quality, it's a matter of time before, even if they are nofollow now, at one point in the future they will be. If they give you follows now, at one point in the future they'll switch it over. It's just not a good strategy.
Class Materials
How to Launch a Photography Business Workbook
Experience Pricing Example
Ratings and Reviews
This class and materials are to the point and eye-opening on the business side of photography. Pye Jirsa is an amazing and fun teacher as well! Most photographers need more business classes offered to bring us who love to create art back to reality for a more successful business that makes a living on it's own. This course will definately get you started in the right direction and so cheap too! Great investment! armstrong outdoor tv case outdoortvcase Pye Jirsa is one of the best instructors that I have the pleasure to learn from. He and his team have given me so much more than they'll ever realize. Knowledge, wisdom, training, friendship, mentoring, inspiration, joy... I cannot thank Pye enough for changing my life for the better. I owe them more than they'll ever realize. Thank you, Pye Jirsa!!!
This class has been an eye opener for me; a point of change in my vision as photographer. Pye is and AMAZING, INSPIRING, GENEROUS instructor, with an, authentic desire to help people and to share with them the best of his knowledge. I will not have enough words to say thanks to Pye Jirsa, as a teacher and as a human being, and thanks to Creative Live who allows us to benefit from the experience of such a knowledgeable, educated, well-versed photographer and instructor. 1000% recommended!
Been following this guy forever. Pye Jirsa may be well known in the wedding & portrait photography world and if there is something that this guy knows it is how to create a business, a sustainable one. The workbook he provided is comprehensive, and I honestly wish I had this when I first started out as a photographer! I love that he talks about his failures, keeping it real and honest for anyone starting out. He is definitely one of the best instructors around, super humble, down to earth and with a sense of humor to boot. The course is worth it! THE WORKBOOK is AMAZING! SUPER DETAILED!
Student Work