Strategy Vs. Planning
Pye Jirsa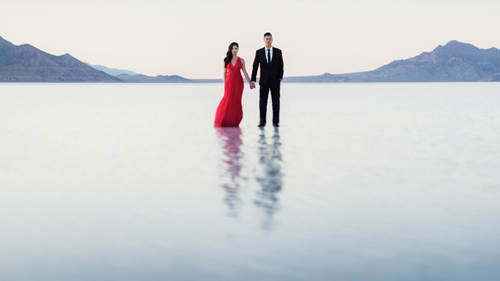 Strategy Vs. Planning
Pye Jirsa
Lesson Info
10. Strategy Vs. Planning
Don't make the mistake of jumping right into business without first planning. Slow down, Pye suggests, and develop both a strategy and a plan.
Summary
(Generated from Transcript)
The topic of this lesson is about the difference between strategy and planning in starting a photography business. The instructor emphasizes the importance of slowing down and developing a proper plan before diving into the business. He explains that strategy is the overall goal, while planning is the specific set of action steps to achieve that goal. The instructor also introduces four pieces of strategy to consider in starting a photography business: where to compete, unique value, resources and capabilities, and sustainability.
Q&A:
What is the difference between strategy and planning in starting a photography business?

Strategy is the overall goal or objective, while planning is the specific set of action steps to achieve that goal.

Why is it important to slow down and develop a proper plan before starting a photography business?

By slowing down and planning, you can avoid mistakes and inefficiencies in the long run.

What are the four pieces of strategy to consider in starting a photography business?

The four pieces are: where to compete, unique value, resources and capabilities, and sustainability.

How can a photography business sustain its success?

Sustained success can be achieved by leveraging and continually developing the resources and capabilities of the business.
Lesson Info
Strategy Vs. Planning
Time to start a photography business this is like the typical mindset right, I'm going to start by getting a website and a portfolio, really, let's slow down. Or in other words slow down muchacho. Got a little more to go, you guys heard this quote, give me six hours to chop down a tree and I'll spend the first four sharpening my ax Abraham Lincoln. Such a great line, I'm going to give you an example of this because it still happens to me constantly today. I've switched everything over to Apple and I'm still using PowerPoint for all my presentations and I think to myself I'm just going to wait until after this Creative Live course to go and learn Keynote and then I go and create 1000 slides in PowerPoint on a Mac, which is very difficult and very time consuming and all the shortcuts and all the things that would make it efficient and quick don't work on Apple. So by not learning Keynote and by not just saying look I'm going to spend a day just to learn Keynote, I end up spending 40 to 6...
0 hours longer in developing these slides and I get so far into it that I can't even go back at that point. I was like how odd is it that as I'm putting this into a slide I'm literally doing the exact same thing right now and we all do it though. We all throw ourselves into something without having a proper plan, without taking the time, without slowing things down and in the long run we end up hurting ourselves. Slow down, do it once, do it right. Planning versus strategy, these two things are actually used interchangeably but they're far from the same, we're going to develop a strategy and a plan coming out of this segment. So what are they? It's not a trick question you guys can answer it's fine. What is a strategy? What is a plan? Do we all use these words synonymously like yeah they're pretty much the same thing right. But the thing is is that the strategy is the overall goal, it's that overarching objective. If you're playing football or you're playing basketball or whatever sport you could possibly think of, the strategy is basically to win. That's the end goal, that's the end thing to score a point to win whatever it might be. But how do you get there? Because a coach has a strategy to win to score points but the player's going to ask what's the plan coach. The plan is the specific set of action steps that we need to arrive at that and that's where you come up with a plan A versus a plan B versus a plan C. Because you can have the same strategy and have multiple plans, if one fails you start the next one. We want to do that for our business. Raise your hands if you're willing to bet that our success in photography was luck. We got one! Some, I would agree with that 100%, that success is a mixture between preparation and opportunity right of that luck that moment, perfect. There's a plan behind it though, absolutely. Are you willing to bet your career the future of your business just simply I'm going to go out and get a portfolio and start selling my work, I hope none of you are at this point. So here are four pieces, I want you guys to get your notebooks out, if you're online get your notebooks out we're going to start a process here and you can write these things down. Where do we compete, these are four pieces of strategy from the BYU School of Management my business partner Justin went to BYU, I went to Utah we're competing schools, we love but hate each other. Anyway, their business school is fantastic and they had these four pieces of strategy, where do we compete, what is our unique value, what resources and capabilities do we have, and how can we sustain that.
Class Materials
How to Launch a Photography Business Workbook
Experience Pricing Example
Ratings and Reviews
This class and materials are to the point and eye-opening on the business side of photography. Pye Jirsa is an amazing and fun teacher as well! Most photographers need more business classes offered to bring us who love to create art back to reality for a more successful business that makes a living on it's own. This course will definately get you started in the right direction and so cheap too! Great investment! armstrong outdoor tv case outdoortvcase Pye Jirsa is one of the best instructors that I have the pleasure to learn from. He and his team have given me so much more than they'll ever realize. Knowledge, wisdom, training, friendship, mentoring, inspiration, joy... I cannot thank Pye enough for changing my life for the better. I owe them more than they'll ever realize. Thank you, Pye Jirsa!!!
This class has been an eye opener for me; a point of change in my vision as photographer. Pye is and AMAZING, INSPIRING, GENEROUS instructor, with an, authentic desire to help people and to share with them the best of his knowledge. I will not have enough words to say thanks to Pye Jirsa, as a teacher and as a human being, and thanks to Creative Live who allows us to benefit from the experience of such a knowledgeable, educated, well-versed photographer and instructor. 1000% recommended!
Been following this guy forever. Pye Jirsa may be well known in the wedding & portrait photography world and if there is something that this guy knows it is how to create a business, a sustainable one. The workbook he provided is comprehensive, and I honestly wish I had this when I first started out as a photographer! I love that he talks about his failures, keeping it real and honest for anyone starting out. He is definitely one of the best instructors around, super humble, down to earth and with a sense of humor to boot. The course is worth it! THE WORKBOOK is AMAZING! SUPER DETAILED!
Student Work