Testing Your Keywords
Pye Jirsa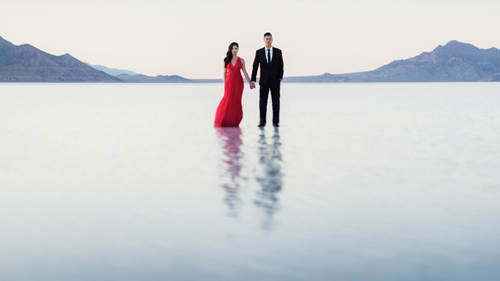 Testing Your Keywords
Pye Jirsa
Lesson Info
51. Testing Your Keywords
Just how viable is that keyword idea? In this lesson, learn how to determine if a keyword is good or not --and gain new ideas -- using the free Google Keyword Planner tool as well as options like Moz and SEM Rush.
Lesson Info
Testing Your Keywords
Testing our keywords. So again, we're just trying to figure out what do we categorize our website as. Here are possible combinations. Here are couple great tools for you. You don't have to write them down 'cause they're here. Google Keyword Planner, Moz Keyword Explorer, SEMrush. Now, Moz and SEM they are going to probably ask you after a certain number of searches, "Do you have signed up for account?" Nothing in this world is free, they want some. But even if you pay the seven bucks or whatever it is they have an account for a month, that's fine. You just need to identify your keywords. Google Keyword Planner is great, it's free. You also need an AdWords account which sometimes you have to register a credit card to. And they might even make you start a campaign. If they do, just stop the campaign right after you start it. Okay? Either way, you don't have to pay much of anything to test these keywords. The unfortunate thing about the keyword planner is Google had doubted it 'cause they...
're smart and they don't want people gaming the system. They changed it a few times but that's alright. I'm gonna show you a couple different things. So the way to get to from Google is to go and sign in. Go on to the Keyword Planner. So you're gonna see, once you sign in, you have Keyword Planner right here. If this changes, it's probably still gonna be called the Keyword Planner or something related to it. Then, from here it says, "Where would you like to start?" Search for new keywords using phrase, website or category. And you type in, one of your ideas for a category. And Google then tells you, the search results for San Francisco Wedding photographer on average the month researches are between 1, 000 and 10, 0000 people. Cool. That's something that people are looking for. It'll also give you an indication of the competitive nature of that search term which is how many other people are categorized themselves with that same term. Is it a big deal? Not so much. Not really. Okay. We can also select targeting to actually focus on the areas that we want to type it in over here. Notice that this will give us keyword by relevance. It'll also serve us different things. This is the beauty about Keyboard Planning Tools. You see the second one on there? San Francisco City Hall Wedding Photography. San Francisco City Hall Wedding, 1, 000 to 10, 000 monthly searches. We didn't even think about that. We can target just city hall wedding. There's up to 10, 000 searches a month right there. It'll give you all these other ideas here. And then were gonna analyze the different keyword ideas. So, these are all the different keyword, we discussed this. Everyone of these is gonna be slightly different variations on the initial idea that you gave Google. Here's Moz' version. Everyone were just slightly different. You can do the same thing on Moz. It'll give you a difficulty rating. Each of 'em will have their own little tools and like telling you what are this specially. I'm gonna show you my favorite one. So this is SEMrush Keyword Analytic. You type it in, It'll show you the organic search results. It'll show you the related keyword volume. But this is my favorite. The keyword, Magic Tool under SEMrush. This is where it'll tell you San Francisco's City Hall Wedding Photography has exactly 260 people that have searched that term. And then it'll give you a whole bunch of other great ones. Fine Art Wedding Photography San Francisco. There's 50 people and we can build this plan and know exactly what terms to focus on as our main category. And we're gonna talk about secondary categories because your main category, you're gonna take some time for. We'll get to the secondary stuff too. Is this making sense to kind of see, this is just figuring out what should my keyword phrase be. We based the keyword phrase based upon what people are searching most. Our target personas searches. It's all the same, pick your favorite tool. We gave you three different tools you can use to find that keyword that you wanna go for. I wanna mention this, higher does not necessarily mean better because well-targeted will lead to actual potential clients and lower competition with niches. What this means is way early in our segments, in our class. Someone brought up New York photographer or it was a very general search term. Okay? You have to understand that general search terms are gonna have a higher volume of searches. Kansas City photographer, New York photographer. Those are gonna have greater volume. The problem is that you're gonna feel your lead pipeline. If you eventually even get listed to the top of that list. You feel your lead pipeline when people that honestly may not have anything to do with what services you're offering. Because they could be looking for event, bar mitzvah, head shots. They could be looking for pet photography. They moving all sorts of things and Julie you offer boudoir. But your main keyword is just photographer. So not only is it more competitive to get to those places but broader scope keywords even if you rank well for them, they end up serving you people that are not relevant. And that's where I want you guys to getaway from just analyzing the number and analyze what is the relevance of that keyword and how does that relate to our target market and our persona. Okay? You are much better off if you are a fine art newborn photographer in Tusan. If that search term gets 50 searches a month, you're better off in that search term than in Tusan newborn photography. You might aim globally, you might aim that eventually get to Tusan newborn photography but that niche is gonna be less competitive and will instantly get you people that are targeted to your exact style of that thing. And in Tusan photographer, that might get 30, 40, 000 searches a month and only 1% of them are applicable to actually what you do. So that all make sense? Are we comfortable now figuring out? So if you were to go and say figure out your own keyword term, Are you good with that? What is the most popular? or what is the most searched thing in my niche? Okay. That's what I mean by San Francisco photographer. Wait, what kind of San Francisco photographer? Like what are we doing? So I narrowed it down. So from that list of things that we had, we then eliminate. Well, these didn't even get any responses whatsoever. These were zeroes so we just trimmed them right off of our list of potential keywords. These are keepers because we had different mounts for each of these. So these were like okay, well let's consider keeping this. Let's consider, Hey! San Francisco City Hall Wedding photographer. That has 320 from basically these different places that we looked at. Let's add that to the list so it's gonna give you ideas to add the list, as well.
Class Materials
How to Launch a Photography Business Workbook
Experience Pricing Example
Ratings and Reviews
This class and materials are to the point and eye-opening on the business side of photography. Pye Jirsa is an amazing and fun teacher as well! Most photographers need more business classes offered to bring us who love to create art back to reality for a more successful business that makes a living on it's own. This course will definately get you started in the right direction and so cheap too! Great investment! armstrong outdoor tv case outdoortvcase Pye Jirsa is one of the best instructors that I have the pleasure to learn from. He and his team have given me so much more than they'll ever realize. Knowledge, wisdom, training, friendship, mentoring, inspiration, joy... I cannot thank Pye enough for changing my life for the better. I owe them more than they'll ever realize. Thank you, Pye Jirsa!!!
This class has been an eye opener for me; a point of change in my vision as photographer. Pye is and AMAZING, INSPIRING, GENEROUS instructor, with an, authentic desire to help people and to share with them the best of his knowledge. I will not have enough words to say thanks to Pye Jirsa, as a teacher and as a human being, and thanks to Creative Live who allows us to benefit from the experience of such a knowledgeable, educated, well-versed photographer and instructor. 1000% recommended!
Been following this guy forever. Pye Jirsa may be well known in the wedding & portrait photography world and if there is something that this guy knows it is how to create a business, a sustainable one. The workbook he provided is comprehensive, and I honestly wish I had this when I first started out as a photographer! I love that he talks about his failures, keeping it real and honest for anyone starting out. He is definitely one of the best instructors around, super humble, down to earth and with a sense of humor to boot. The course is worth it! THE WORKBOOK is AMAZING! SUPER DETAILED!
Student Work