Book Keeping Management
Pye Jirsa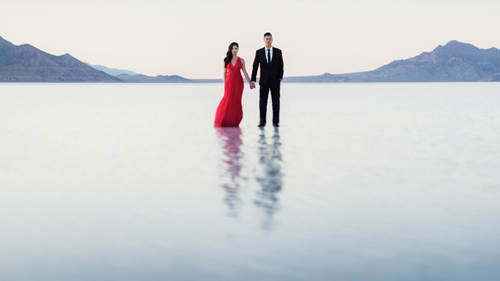 Book Keeping Management
Pye Jirsa
Lesson Info
29. Book Keeping Management
How often should you look at financial statements? How should you keep track of what you are making? Tackle the bookkeeping best practices for your business.
Summary
(Generated from Transcript)
The topic of this lesson is bookkeeping management for starting a photography business. The instructor emphasizes the importance of tracking financial statements, time reports, and revenue numbers in order to make informed business decisions. He also advises hiring a CPA to set up a system for easy bookkeeping, tracking expenses, reporting, paying oneself, and doing taxes.
Q&A:
How often should you review your company's financial statements?

Weekly, with mandatory quarterly and yearly reviews.

Why is it important to track the time and revenue of employees?

It provides evidence for termination with cause if an employee is not meeting expectations.

How can tracking financial statements help make business decisions?

It allows you to analyze where your time and revenue are being spent and focus on the areas that are most profitable.

Should you do your own bookkeeping as a business owner?

No, it is recommended to hire a CPA to handle bookkeeping and related tasks.

What services can a CPA provide?

A CPA can help set up a system for bookkeeping, track expenses, provide reporting, assist with paying yourself, and handle tax-related matters.
Lesson Info
Book Keeping Management
I will not ever underestimate the value of reports and reporting. Can you all guess? This is the funny thing. How much of our business is me, Justin, and Chris sitting in a room, reviewing the company financial statements. How often do you think that happens? Monthly, weekly or daily. Weekly. If we need to we're looking weekly. We have a partnership meeting every single Wednesday at 10:30 AM. Where we sit down anything that's, needs to get discussed. If we need to look at the financials, we look straight at the financials. What's happened from a week to week basis. Now sometimes, everything is fine. We don't need to look at it. So mandatory is quarterly. We're looking at financial statements. And absolutely yearly obviously you want to look at financial statements. But this is your power. So on the one side, we had data in terms of where our time is going and on the flip side, we have data in terms of what cash is coming in the studio. That's all the information you need to start mak...
ing good decisions in your business. And every decision that we make is driven based on that. Here's the problem that every one of you is going to have. You hire your first assistant. Or a studio manager, or a receptionist, or something. And that person is simply not quite doing what you expected of them. Okay. Now I know, some of you might think "Oh, but I want to run this on my own." I know, you want to run this on your own, but you're still at some point in your career. Maybe a year down the road, you're going to go "I need a studio manager, I need somebody "to help me with the admin work of signing contracts "and bringing clients in. "I need that help so I can focus on "the bigger sides of my business." You're still a lone wolf in it, you just got one person helping you. If you do not keep track of the time that that person is putting in, if you do not keep track of how much revenue they're bringing in, booking and so forth. And you decide three months down the road that you would like to terminate them. If it's without cause, which if you don't have any sort of reports it will be without cause. They can come back after you. Do they have a case? Who knows, that's for the lawyer to decide that they hire. But if you have time reports and revenue numbers and you came back and you said "Look you've been working 20 hours a week, "but we've discussed it on a weekly basis. "I don't see the effectiveness of that time "because revenue numbers "have actually been going down a little bit. "And I've had to help out in "a lot of these different areas." Then you've got cause for termination. Does that kinda make sense? Now this is, this is saying like once you have your own employee. But think about your own time and where do you put your time? What if you dumped 200 hours into family portraiture and it made ten percent of what your weddings do. But you're like, I really like family portraiture. I'm going to keep pushing that. And your product is simply not set up. If you don't review the financial statements and you see that okay, lets look at the financial statements. 20,000 dollars this month came from weddings. 2,000 dollars came from families. But 80 percent of my time went into wedding, or went into the family side. This is the importance of that reporting. Sitting down and looking and analyzing. So what we want to do is set up Quickbooks or Freshbooks. We want to track all of your expenses. And we're going to track it via job codes. That means that, just like you time, your expenses should be tracked to the client or the project that you're working on. Make sense? Because I want you to be able to come and tell me a year from now what your... This is what I'm going to ask you. What is your general profitability on a wedding? What is your general profitability on a pet shoot? What is your general profitability on a family portrait session? How about a maternity session? And I want you to be able to come back to me in a year and say 60 percent, 30 percent, 50 percent, 20 percent. Now from a business standpoint, as soon as you've said those words. Where do you focus? On the 60 percent? Yeah. So that's what this is going to give you. We are going to set up our time reporting. So again, time and scheduling and all that was back in the previous stuff. So if we're, if we're lost in terms of setting up vision, time, scheduling, all that kind of stuff. Go back and watch the previous content. Refresh yourself. And find a solid local CPA. This is what you should look and ask your CPA to do. Obviously look at reviews to find someone good. Do I want any of you to do your own bookkeeping? Ask me, if me, Justin, or Chris have ever done our own bookkeeping. No, it's a, it's a drain on time. And that's one of those things that you can quickly get off your plate by simply asking your CPA. So you should be looking to a CPA to help you set up a system of easy bookkeeping, of tracking expenses, of reporting, paying yourself out, and doing your taxes. That's what a CPA will do. Most people think it's just doing your taxes. No, they just help you set up everything. And a lot of them will offer a service where if you pay them 1,000 bucks a quarter, you just simply send them your receipts and they'll do it all for you. Who in there right minds would not give up a little bit of money to have that off your plates? You're talking about three public accountants who never did their own accounting. Like, we don't like it. And we're telling you guys to do the same thing. Like there is no reason for you to be last in again. Another, why would you set up and program and code and design and do whatever you got to do to for your own website, when you have so... There's just bigger fish to fry. And same thing on the bookkeeping side. Set it up, let someone else handle it. I did want to mention, you talked about The Law Tog and people were asking about The Law Tog. That The Law Tog is a company run by Rachel Brenke who is an instructor here on CreativeLive and we actually have classes on intellectual property, on contracts, so you can search for Rachel Brenke on the website and check those out.
Class Materials
How to Launch a Photography Business Workbook
Experience Pricing Example
Ratings and Reviews
This class and materials are to the point and eye-opening on the business side of photography. Pye Jirsa is an amazing and fun teacher as well! Most photographers need more business classes offered to bring us who love to create art back to reality for a more successful business that makes a living on it's own. This course will definately get you started in the right direction and so cheap too! Great investment! armstrong outdoor tv case outdoortvcase Pye Jirsa is one of the best instructors that I have the pleasure to learn from. He and his team have given me so much more than they'll ever realize. Knowledge, wisdom, training, friendship, mentoring, inspiration, joy... I cannot thank Pye enough for changing my life for the better. I owe them more than they'll ever realize. Thank you, Pye Jirsa!!!
This class has been an eye opener for me; a point of change in my vision as photographer. Pye is and AMAZING, INSPIRING, GENEROUS instructor, with an, authentic desire to help people and to share with them the best of his knowledge. I will not have enough words to say thanks to Pye Jirsa, as a teacher and as a human being, and thanks to Creative Live who allows us to benefit from the experience of such a knowledgeable, educated, well-versed photographer and instructor. 1000% recommended!
Been following this guy forever. Pye Jirsa may be well known in the wedding & portrait photography world and if there is something that this guy knows it is how to create a business, a sustainable one. The workbook he provided is comprehensive, and I honestly wish I had this when I first started out as a photographer! I love that he talks about his failures, keeping it real and honest for anyone starting out. He is definitely one of the best instructors around, super humble, down to earth and with a sense of humor to boot. The course is worth it! THE WORKBOOK is AMAZING! SUPER DETAILED!
Student Work