Step 4 : Close, Make the Ask
Pye Jirsa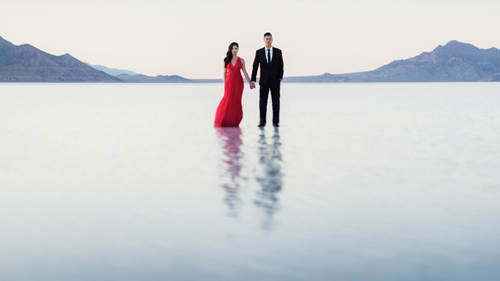 Step 4 : Close, Make the Ask
Pye Jirsa
Lesson Info
74. Step 4 : Close, Make the Ask
Most new photographers find the task of presenting the price and getting the actual booking daunting. Learn how to be bold and get that client in step four of the sales process.
Summary
(Generated from Transcript)
The topic of this lesson is how to close a photography sale by making a bold ask and creating scarcity to encourage the client to book.
Q&A:
How should you make the ask when presenting the price to a potential client?

Be bold and confident in your recommendation, showing excitement for the upcoming photo shoot.

Why is it important to be the first person to talk during the negotiation?

The first person who talks loses, as silence can create pressure and encourage the client to make a decision.

How can you create scarcity to motivate the client to book?

Show the client your studio's calendar, highlighting the number of bookings and leads on their desired date, emphasizing the limited availability.

When should you start using the calendar as a tool for scarcity?

Once you start getting leads, you can start tracking them on the calendar and use it as a tool for scarcity six or twelve months down the road.

What should you say to encourage the client to make a deposit and sign the contract?

Express your enthusiasm for working with them and state that all you need is their deposit and a signed contract to reserve their date.

Why is it important to stop talking after presenting the price?

Continuing to talk after presenting the price may devalue your services and open the door for the client to negotiate for an even lower price.
Lesson Info
Step 4 : Close, Make the Ask
Then comes the close. You make the ask. The presentation of price. At this point, you guys are like, "yeah, I can do this now." And, what is our rule? Be bold. (laughs) Let me give you an example of not being bold. Angela, give me your notebook. "Angela, I would really love to document your family. "Here's our prices. "What do you think?" (laughs) I have to think about it. Okay, just let me know if there's any problems. Okay. (audience laughs) You're laughing and how many of us have done it? Yes, we're raising our hands. We're like, "yes, I've done that. "I've said those words." That is not being bold. Being bold is, "I can't wait for our photo shoot. "It's gonna be absolutely incredible. "So, here's what I would recommend." (audience laughs) Thank you. You're welcome. I win. (audience laughs) The first person who talks loses. (audience laughs) And you think I'm kidding? I swear to you that is how it works. (audience laughs) I can do awkward silence all day long. (audience ...
laughs) So, here's our line. "I don't wish to pressure you. "Your date has five other inquiries. "We are a first come, first serve studio." That's not a line. Remember way back when I told you to track every one of your calendar leads, schedule, everything? And I said, "it'll come back to you later." Because at that point, we present to them our studio calendar. And I say, "this is your date. "Blue are bookings. "Red are leads. "Guys, we're almost fully booked on that date "and we have 14 more leads on that day. "This is not to pressure you." It is to pressure you. (audience laughs) But am I, I'm not adding pressure to the conversation because I don't need to, right? What I'm doing right now is creating scarcity and a reason for them to act and move. And I don't need to add any additional tactics. There nothing else that I need to put down other than simply say, "look guys. "I would love to book right now." Now, maybe your calendars aren't this packed yet. Okay, fine. Does it need to be? No. This a tool that you use a little bit down the road when you start getting those leads. But, look, anytime you got a lead. You can make it hit your calendar. Just make the lead hit the calendar. Put it in a certain color, okay. And eventually, six months or 12 months down the road, you're gonna have this as another tool for scarcity, but when you don't have that tool, "Julie, I want to work with you both and I would love to. "Let's get everything started. "I can actually take a card right now "if you'd like to make your deposit." Okay. You lose. (laughs) I win again. I'm just kidding. I'm kidding. But, you get what I'm saying, right? It doesn't, you can create that same scarcity by just saying, "look, this is first come, first serve. "I wanna work with you. "Let's get started." Be bold. Make the ask. Then, "I'd love to reserve your date. "All we need if your deposit and a signed contract. "How would you like to make your deposit?" And write this part down. This is the shut the hell up. Stop talking. Because when I undersold myself, when I devalued, remember that example I gave when I was like, "it's 2,500 bucks, but I can do $2000." (laughs) Haldis, you gave it to me for free. Dang. But, as soon as you drop your price a little bit, then it, you just chum the price waters, right? Now it's, "well, if he's willing to go down "to two will he do $1,500? "Will he do $1,000?" Just present and stop talking.
Class Materials
How to Launch a Photography Business Workbook
Experience Pricing Example
Ratings and Reviews
This class and materials are to the point and eye-opening on the business side of photography. Pye Jirsa is an amazing and fun teacher as well! Most photographers need more business classes offered to bring us who love to create art back to reality for a more successful business that makes a living on it's own. This course will definately get you started in the right direction and so cheap too! Great investment! armstrong outdoor tv case outdoortvcase Pye Jirsa is one of the best instructors that I have the pleasure to learn from. He and his team have given me so much more than they'll ever realize. Knowledge, wisdom, training, friendship, mentoring, inspiration, joy... I cannot thank Pye enough for changing my life for the better. I owe them more than they'll ever realize. Thank you, Pye Jirsa!!!
This class has been an eye opener for me; a point of change in my vision as photographer. Pye is and AMAZING, INSPIRING, GENEROUS instructor, with an, authentic desire to help people and to share with them the best of his knowledge. I will not have enough words to say thanks to Pye Jirsa, as a teacher and as a human being, and thanks to Creative Live who allows us to benefit from the experience of such a knowledgeable, educated, well-versed photographer and instructor. 1000% recommended!
Been following this guy forever. Pye Jirsa may be well known in the wedding & portrait photography world and if there is something that this guy knows it is how to create a business, a sustainable one. The workbook he provided is comprehensive, and I honestly wish I had this when I first started out as a photographer! I love that he talks about his failures, keeping it real and honest for anyone starting out. He is definitely one of the best instructors around, super humble, down to earth and with a sense of humor to boot. The course is worth it! THE WORKBOOK is AMAZING! SUPER DETAILED!
Student Work