Document the Client Experience
Pye Jirsa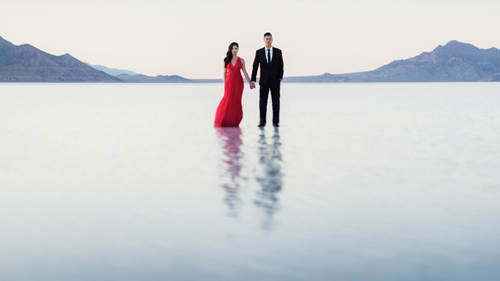 Document the Client Experience
Pye Jirsa
Lesson Info
27. Document the Client Experience
Writing down the client experience helps ensure every client gets the same careful attention to that client experience. Work to document your client experience in this lesson.
Lesson Info
Document the Client Experience
Once it's mind mapped, this is where we wanna eventually end. This is, like, at the end of the 12 weeks, because it's gonna change and adapt, and it's okay that, you know, we kept the same message for five, six years until we adapted it to a new message and then to finally where it is now. It's changed several times over the course of our business. At each point when it changes, I want you to document it. This is called a standard operating procedure. Okay? A standard operating procedure, or SOP. This is, in accounting terms, the bane of my existence. These were what we wrote for companies all day long. Accounting procedures, all this. Where could things go wrong, all that kinda stuff. But you know what? They're pretty darn effective for you in your business. I'm gonna show you what an example of one might look like from the context of a table of contents, because they're too long to go over. But your first SOP should do this. By the end of this course, document your sales and client e...
xperience and process. Why? Because once you have your message and your vision down, I don't care if it's you or if it's your partner or if it's your employees or anybody in your company, you'd better deliver that message to every single client. That's who you are and that is your product. And without documenting it and putting it down on paper, everybody that walks in your door is gonna get something just a little bit different, right? When you go to... I hate conveying this to this, but, like, this is literally my heart right here. In-N-Out Burgers. Oh yeah. Yeah. I know. I don't miss it 'cause it's, like, right down the street, and I know every single location around me. But In-N-Out Burgers is a burger joint who have prided themselves, their core values, their core vision. It's amazing. Go look at it. They have turned down franchising opportunities, public company opportunities, everything in this family-owned business, they have turned down millions upon millions of dollars. Do you know why? Because in their core values and their vision statement states that they are about deliver quality product with the best sourced food ingredients and everything, which they fear that they would not be able to do with a rapid expansion model. How is that to turn down what would probably be these days billions of dollars because of a core value that you hold? Now, the end result is go to any In-N-Out and you have to stand in a what kind of line to get your burger? It's a line. And it's a fast food burger. That's the crazy part about it is it's a $4 burger, but they're fantastic. And the beauty is it tastes exactly the same when you get it in California, in Vegas, in every place. In every place you know exactly what you're getting. Now, my question to you is if In-N-Out in California tasted better and it was very different from In-N-Out in Las Vegas, when you went to Las Vegas, would you go? Would you have a different brand perception? Don't we all know restaurants where one spot tastes better than the other exact same restaurant? Yeah, we do. And that's the question I have, is if one of your clients goes to another client and says, "I had this amazing experience with them," and the next client comes back and is like, "So I don't feel like you gave me that experience." They're gonna compare and you're gonna get a bad review. So I know we all think of these things. Documentation and, like, taking the artistry out of it. I'm doing exactly the opposite. I'm trying to make it so that every one of your clients gets the exact same artistry. It doesn't mean that you have to read a script. Every time it should come from the heart. Every time it should vary. But it should be documented. That's an SOP. This is our Life Belongs in Print exercise. Then it goes into building a relationship of trust. This is the general outline. We perform the W.A.V.E., which we're gonna talk about in the sales chapter. We continue building value. We don't feature dump. Talking to you about how I lit something and how I shot this and using this megapixel camera and a full frame camera and all this kinda stuff, that's feature dumping. If you don't expect that in a Louis Vuitton store, in a Bentley dealership, you shouldn't be doing it with a luxury. That's why we talked about what kind of product do we sell? Do we sell a Honda Accord where we talk about the features and what you're getting, or do you sell a luxury product where it's assumed that you're using the best stuff, it's assumed that your product is good. You extend the offer, you resolve concerns, and then you follow up. This is an outline of our sales SOP. This is how it looks as an actual SOP. This is the service consultant SOP. You can see the level of detail. It's a 37-page document that outlays everything. We have this for every department, for every function, for everything that we do. And if you wanna save your own sanity, start creating this at the beginning of your business. Because there's gonna be one day, if you said I would love to have a multi-shooter studio, there's gonna be one day where you eventually hire somebody, and then what? You wanna train them ground up? What about when they quit? What if it's just your partner or your spouse that wants to come into the company? You wanna train them on every single thing that you've already done? Or do you wanna have a standard process that you follow that everyone else can follow in your company? You know what? It's also a great excuse when it comes to clients, because if a client wants a certain thing, you don't have to say no to them. You simply say, inside of our values and our vision, this is how we like to do things. And it's literally documented. You're going according to it. So for any organizational documents, I'm gonna say to you guys put them into Google Drive. It's simple. It's free. It has fantastic spreadsheets, Google Docs, everything. And for organizational documents, you can share them throughout your entire company. Anybody can potentially use them. You can use them yourself from an iPad, from your computer, from anywhere you want without having to install software and, like, do Word and all those kinda things. So it's much, much easier just to go via... Is everybody familiar with Google Docs, I assume? Yeah, it's kind of pretty ubiquitous for that. So this is where you're gonna draft your client experience. And I say draft because don't expect perfection right now. This is the first stage of putting together an experience that you wanna create for your clients. And I hope when you heard me talking about these things you heard the conviction in what I was saying to you all, because that's what I believe. That's what I've seen personally from my own children, from my own happiness in seeing these photographs on a daily basis as opposed to leaving them on a hard drive. Do you have any questions? How often do you update your documents? Like SOPs? Yeah. SOPs, once they're to that state, they're updated by the process owner. So once they've been drafted to a point where they're good, the process owner, the person that's, like, basically managing that area, would them update it as needed. But, like, once a partner, we'll, partners will generally create the SOPs for our company, and then we hand it off to somebody to handle from that point. So for individual studios, you shouldn't need to change it that often. You know... So, like, every time my process changes as it... Yeah, like, if you... I would expect your client experience to not change more than every few years. Like, your draft is gonna change, because this is a draft, right? In your first year, it might change several times as you formulate what you want to convey and the message you wanna give and your brand message and your identity and your vision, it's gonna change a few times. Once you get to that place where you have your product dialed in, you lock it and you keep it there, and that's who you are, basically. And re-evaluate it in three or five years, but not, don't change your experience every six months.
Class Materials
How to Launch a Photography Business Workbook
Experience Pricing Example
Ratings and Reviews
This class and materials are to the point and eye-opening on the business side of photography. Pye Jirsa is an amazing and fun teacher as well! Most photographers need more business classes offered to bring us who love to create art back to reality for a more successful business that makes a living on it's own. This course will definately get you started in the right direction and so cheap too! Great investment! armstrong outdoor tv case outdoortvcase Pye Jirsa is one of the best instructors that I have the pleasure to learn from. He and his team have given me so much more than they'll ever realize. Knowledge, wisdom, training, friendship, mentoring, inspiration, joy... I cannot thank Pye enough for changing my life for the better. I owe them more than they'll ever realize. Thank you, Pye Jirsa!!!
This class has been an eye opener for me; a point of change in my vision as photographer. Pye is and AMAZING, INSPIRING, GENEROUS instructor, with an, authentic desire to help people and to share with them the best of his knowledge. I will not have enough words to say thanks to Pye Jirsa, as a teacher and as a human being, and thanks to Creative Live who allows us to benefit from the experience of such a knowledgeable, educated, well-versed photographer and instructor. 1000% recommended!
Been following this guy forever. Pye Jirsa may be well known in the wedding & portrait photography world and if there is something that this guy knows it is how to create a business, a sustainable one. The workbook he provided is comprehensive, and I honestly wish I had this when I first started out as a photographer! I love that he talks about his failures, keeping it real and honest for anyone starting out. He is definitely one of the best instructors around, super humble, down to earth and with a sense of humor to boot. The course is worth it! THE WORKBOOK is AMAZING! SUPER DETAILED!
Student Work