Understand Buyer Psychology
Pye Jirsa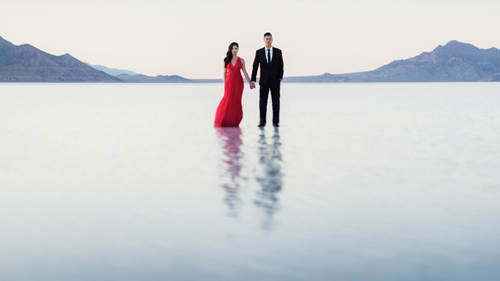 Understand Buyer Psychology
Pye Jirsa
Lesson Info
69. Understand Buyer Psychology
What's going through that potential client's mind when considering your work? Build your sales process by understanding the psychology of sales.
Summary
(Generated from Transcript)
The lesson discusses buyer psychology and how to understand and appeal to the different parts of a buyer's mind. It explains the importance of getting past the instinctual croc brain, avoiding the analytical neocortex, and staying in the emotional limbic system to make purchase decisions.
Q&A:
What are the different sales situations we encounter on a daily basis?

Formal sales situations, such as selling a product or service, as well as informal sales situations like convincing friends, family, or partners.

What is the croc brain and why is it important to get past it?

The croc brain is the instinctual part of the brain that is focused on survival. It is important to convince someone that your offer is worth their time and energy.

Why should we avoid asking questions that make people analyze and think?

Analyzing and thinking activate the neocortex, which can lead to indecision and the need for more research. It is better to stay in the emotional limbic system to make purchase decisions.

What is the limbic system and why is it important for making purchase decisions?

The limbic system is the emotional center of the brain where memories, social relationships, and positive experiences are stored. The majority of purchase decisions are made based on emotion, so it is important to appeal to this part of the brain.

What are some questions that can help stay in the limbic system and appeal to a buyer's emotions?

Questions like "How did you fall in love?", "When you come home, what are your children doing?", and "How did you feel holding his or her hand for the first time?" can help evoke emotional responses and keep the buyer engaged in the limbic system.
Lesson Info
Understand Buyer Psychology
Because this is, oh this is so much fun. Let's go over buyer psychology. This is what you guys are trying to wrap your heads around, what to get through to the person that's buying your stuff. Okay, no matter who you are here, these are all the different sales situations that we have on a daily basis. The seller equals the speaker and the buyer is the listener. Generally, formal sales situations we have, well that's obvious, but we also have husbands and wives, friends, family, colleagues, mentors, investors, all of these different situations where you're trying to convince somebody. It could be going to a restaurant. Hey, Angela, what restaurant would you like to go to tonight? Let's assume that you're my girlfriend. Hey honey. (laughter) Mon Suey. Mon Suey, I really feel like burgers though. Can we go to a burger joint? No? (laughter) These are all informal sale situations, right? We're good at those, we're okay there. But I'm gonna teach you a very easy way to not even get to ...
that place through psychology. Because I wouldn't even ask her where she wants to go if I wanted to place certain thoughts in her head. Baby. I'm just gonna say baby. (laughter) Lets go with that. I want to go to two places. You've gotta pick one. Red Robin or In and Out. Which sounds amazing to you? Do I have to answer? No, you're good. I'm gonna refrain and not even make that other thing one of the choices. And what I'm gonna do is I'm gonna do it by taking her away from the thought process. The psychology of having to think about the answer. I'm gonna give her two simple solutions and all she's gotta do it point at one. This is psychology that we're about to go over. You are either convincing somebody or you're being convinced at any particular moment of your life. That's just how life works. Heres the psychology behind the mind when we're hearing the pitch, any pitch. Oren Klaff, Pitch Anything has this fantastic frame work. Now, this is basically the stem. So when we think about ourselves biologically, the stem which he calls the croc brain but lets just call it the stem cause that's what it is. Your brain stem. This is where all of your instinctual responses resign. This is where your survival is. This is where your fear is. This is where your conservation of energy lies. All the things that are meant to keep you alive. Fight or flight. What are you when you are scared? Do you shake, do you run, do fight back? What do you do? When something is presented to you, do you spend your time, your energy on it? This is that first step that we have to get through. Because when you go and you talk to somebody the first part of their mind that you have to get past is the croc brain. It's convincing that person that you're worth the time. That this thing is worth the time. Is that not the first like, an advertisement. So many advertisements can't even get past your croc brain. You just ignore them completely. Which is why advertisers use tricky ways of trying to get in there. They show you something disruptive, Or they give you a piece of comedy. Or they give you something to go okay I'll actually pay attention for just a few seconds. But that's the first mental block. And what the croc brain wants is simplicity. It wants a summary, it wants speed, it wants intuition, it wants all those things because its main goal is to keep you alive and to avoid consuming your resources, your calories. This is big. Because when you knock on a door, you all don't have to make that kind of a sale. But when you knock on a door that's the first instinct that people have. Why, what the heck do I need? And that's the first one you've gotta break through. Why is this worth my time and energy? Then step number two is to avoid the neocortex. This is your thought center. This is where you reason. This is where you analyze, where you problem solve. And when I said to Angela, where would you like to go tonight, that took her straight to the neocortex. Where she is gonna sit there and think and process, and analyze and do all those things. If she's already in a relationship with me. If Julie, I said would you like to go out to dinner tonight. I might just hit your croc brain and you'll be like nope, I don't. So step two, avoid the neocortex. Don't ask them questions that make them analyze. Don't ask them things like what kind of service are you looking for? Holy sheit, okay let me just sit here and process. What's your wedding timeline like? This is a big no no in our studio. You do not ask what their wedding timeline is like. That sends you down the neocortex path faster than anything you can possibly imagine. Why, because Oh I haven't really thought about that. Lets see, I think I wanna do this. Girls, can you think of, like, just tell me this. Do you get stressed out if I say put together a wedding timeline? Are you starting to get a little bit bothered? Oh man, I have to start thinking through all these things. What about questions like have you thought about an album, have you thought about this, have you thought about, these are all questions that send people to this place. A thought center. A reasoning neocortex. You never want them to stay. The neocortex wants this, it wants to conserve your energy. It wants time for research. It wants the comparison of data points. It wants to think and process, reason and rationalize. Which means that if you present prices the neocortex says give me some time. I need to go and do some research. I need to figure this out. No bueno, we don't wanna be there. Tell me about your wedding day timeline. What's your style? Of any photo, what's your style? What are you looking for? These are no-no's by the way. These are neocortex questions. Just try and answer them yourselves. Try and think through them. What senior portrait package do you like? Holy sheit, what? Tell me what you're looking for in your photography. How much were you planning to spend? Okay, now lets be honest, raise your hand if you've asked these questions. Good. I'm gonna raise both my hands because I've asked every single one of these questions at some point. So step three, the goal is to remain in the limbic which is the midbrain. This is actually where purchase decisions are made. This is the emotional center. This is where your memories are. There is where your social relationships are. This is the love center. This is all of those different components. This is your positive memories. That's the limbic. You know what's funny? How many purchase decisions you think are made, even if its a commodity or a luxury, based on emotion? Raise your hands if you think the majority of decisions are based on emotion regardless of what you're buying. Wow, all of us knew that intuitively, right? Because when it came back to the paper example of the corporate person who's getting a phone call from a supplier, he or she will have different price points of all these different suppliers and you know what they're gonna say? These two price points are pretty similar but that guy was such a, ugh, I just don't like that guy that sold to me. She was amazing. She really, I really felt like, and I know her price is just a little bit more but they're awesome. That has nothing to do with ration, rationality. It is a completely irrational decision and it's one that every one of us make on a daily basis. We make all of our purchase decisions, or at least 90% of them based on emotion. And now you're talking about selling a luxury, an emotional product. Even more so we stay in the limbic center. We ask questions such as how did you fall in love? By the way I want you to picture this guy. (laughter) How did you fall in love? Paige, Paige how did you fall in love? When you come home, now it just sounds creepy when you think of that guy asking that question. (heavy laughter) Lets stop thinking about that guy. He only worked for the first question. When you come home, what are your children doing? This is a great newborn, family, maternity question. Like for families when they come through. I ask, when you come home what are your kids doing? What do you love seeing when you get home? And a parent will go I love when my kids wait by the door. I can picture myself, my son Ethan and Eli will both wait by the door excitedly with the door open. And they'll be "Daddy", I love that moment. I'm in the limbic system right now. As I'm thinking through this entire process. How did you feel holding his or her hand for the first time? We're gonna go through the wave. The wave is our process for holding somebody in the limbic process, in the limbic system while getting through to figure out what it is that they most value and what it is that they need or want.
Class Materials
How to Launch a Photography Business Workbook
Experience Pricing Example
Ratings and Reviews
This class and materials are to the point and eye-opening on the business side of photography. Pye Jirsa is an amazing and fun teacher as well! Most photographers need more business classes offered to bring us who love to create art back to reality for a more successful business that makes a living on it's own. This course will definately get you started in the right direction and so cheap too! Great investment! armstrong outdoor tv case outdoortvcase Pye Jirsa is one of the best instructors that I have the pleasure to learn from. He and his team have given me so much more than they'll ever realize. Knowledge, wisdom, training, friendship, mentoring, inspiration, joy... I cannot thank Pye enough for changing my life for the better. I owe them more than they'll ever realize. Thank you, Pye Jirsa!!!
This class has been an eye opener for me; a point of change in my vision as photographer. Pye is and AMAZING, INSPIRING, GENEROUS instructor, with an, authentic desire to help people and to share with them the best of his knowledge. I will not have enough words to say thanks to Pye Jirsa, as a teacher and as a human being, and thanks to Creative Live who allows us to benefit from the experience of such a knowledgeable, educated, well-versed photographer and instructor. 1000% recommended!
Been following this guy forever. Pye Jirsa may be well known in the wedding & portrait photography world and if there is something that this guy knows it is how to create a business, a sustainable one. The workbook he provided is comprehensive, and I honestly wish I had this when I first started out as a photographer! I love that he talks about his failures, keeping it real and honest for anyone starting out. He is definitely one of the best instructors around, super humble, down to earth and with a sense of humor to boot. The course is worth it! THE WORKBOOK is AMAZING! SUPER DETAILED!
Student Work