Back Link Building Basics
Pye Jirsa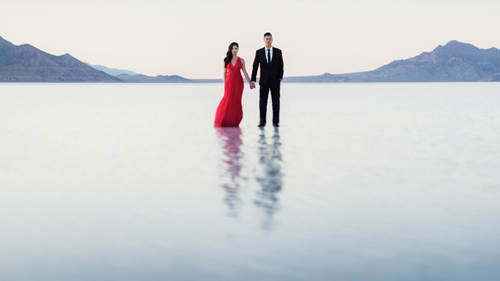 Back Link Building Basics
Pye Jirsa
Lesson Info
58. Back Link Building Basics
What about links that originate off your website? Backlink building helps boost your website in the search results by building authority. Learn the basics for building authority by getting links on other websites.
Summary
(Generated from Transcript)
The lesson is about backlink building basics for starting a photography business. The instructor explains the importance of backlinks for building reputation and authority in search engine rankings. He discusses the factors that contribute to backlink quality and the anatomy of a link.
Q&A:
What is the purpose of backlink building?

Backlink building is important for building reputation and authority in search engine rankings.

What are backlinks?

Backlinks are links from other websites that act as word-of-mouth references for your site.

How do backlinks contribute to search engine ranking?

Backlinks are one of the factors that search engines use to determine the authority and relevance of a website.

What is anchor text?

Anchor text is the visible text that is used for a hyperlink.

What does "target equals blank" mean in a link?

"Target equals blank" means that the link will open in a new window.

What does "link rel nofollow" mean?

"Link rel nofollow" indicates that the link is being provided, but the website is not giving its authority or "juice" to the linked site.
Lesson Info
Back Link Building Basics
We have Backlink Building Basics, so everything we just did was internal linking to your site. To let Google easily find all the different sub-pages of your site and trickle through and search everything. This part, there's a lot to do here. I mean, not a lot to do, there's a lot to understand about this so I wanna make it as simple as possible because everything I'm about to teach you for the next hour, is literally doing this one thing. We talked about links are what, what are they? What's the term that we used, it's a word of? Mouth, it's a word of mouth reference to a another thing right? So to get your site to have more authority who do we need word of mouth from? Julie said it, other websites. Other websites, have to give us their link juice to get word of mouth and to build up our reputation inside of these search engines. Every single component of this simply plays back to that one simple thing. We just want to build up our reputation and build up our word of mouth. That's what...
a backlink is. I know it's like, a backlink, an internal link, all these different linking. A backlink is simply a word of mouth link, a link from another site. Is that a little bit of an easier way of thinking about it? Backlinks are links from other sites. It's word of mouth from other sites bringing you up. So keywords are one factor in your SCO game plan. It's the categorization factor in the SCO game plan, right? This, the inbound links and the outbound links and all of these other pieces, these are gonna be the authority component of the search engine ranking, make sense? So on the one side we're telling them this is our category, on the other side we're telling them we are this relevant in that category. And you're gonna try and bring up that relevance to get served more often organically. So this depends on page quality, quantity, inbound links, outbound links, that's kind of our primary focus here. The domain age, the site speed, internal linking structure, there's hundreds of other factors we talked about how they constantly change. Don't worry about it, let's worry about the basics and the fundamentals of what we're trying to do. Backlinks are other sites pointing to you, okay. This is where we talk about making website friends. That networking thing is going to come back and play right now because we're gonna do a lot of different stuff in networking to help ourselves out. So referrals, or votes, or however we want to think about it, think of that backlink as a vote, as a referral for your services. But just like we talked about, do you think that all these votes are equal? Does one person's word of mouth mean more than maybe another person's in your world? Yeah, and search engines know the exact same thing. They have the exact same factors to figure out, well someone's word of mouth might be better than another. So here's the anatomy of a link. It's pretty simple, you guys can refer back to this any time you'd like, but here is the kind of programing, I guess the syntax, okay. So href equals whatever link. You put whatever text you want to visually display here, and you close it off. Easy enough, href equals, that's where your destination URL goes. This piece is called anchor text. Anchor text is the visual text that displays. This is very ubiquitous and I think a lot of us know this, so if you don't, just refer back to this. Anchor text is the visible text shown. Now if we add one piece. Sometimes there's target equals blank. I want you to see this because you'll commonly see this in links, and you'll be like, what does that mean, I don't get what target equals. That simply means if you add that target in it says, open this link in a new window, that's it. This is the big one. Understand that if you see a link rel nofollow. That means that you are telling Google or another site is telling any search engine, I'm sending them a link, but I'm not giving them my juice. This is equivalent to you saying when somebody calls you for a referral. Yes I know that person, but I don't have experience with them.
Class Materials
How to Launch a Photography Business Workbook
Experience Pricing Example
Ratings and Reviews
This class and materials are to the point and eye-opening on the business side of photography. Pye Jirsa is an amazing and fun teacher as well! Most photographers need more business classes offered to bring us who love to create art back to reality for a more successful business that makes a living on it's own. This course will definately get you started in the right direction and so cheap too! Great investment! armstrong outdoor tv case outdoortvcase Pye Jirsa is one of the best instructors that I have the pleasure to learn from. He and his team have given me so much more than they'll ever realize. Knowledge, wisdom, training, friendship, mentoring, inspiration, joy... I cannot thank Pye enough for changing my life for the better. I owe them more than they'll ever realize. Thank you, Pye Jirsa!!!
This class has been an eye opener for me; a point of change in my vision as photographer. Pye is and AMAZING, INSPIRING, GENEROUS instructor, with an, authentic desire to help people and to share with them the best of his knowledge. I will not have enough words to say thanks to Pye Jirsa, as a teacher and as a human being, and thanks to Creative Live who allows us to benefit from the experience of such a knowledgeable, educated, well-versed photographer and instructor. 1000% recommended!
Been following this guy forever. Pye Jirsa may be well known in the wedding & portrait photography world and if there is something that this guy knows it is how to create a business, a sustainable one. The workbook he provided is comprehensive, and I honestly wish I had this when I first started out as a photographer! I love that he talks about his failures, keeping it real and honest for anyone starting out. He is definitely one of the best instructors around, super humble, down to earth and with a sense of humor to boot. The course is worth it! THE WORKBOOK is AMAZING! SUPER DETAILED!
Student Work