Package Pricing Psychology & Design
Pye Jirsa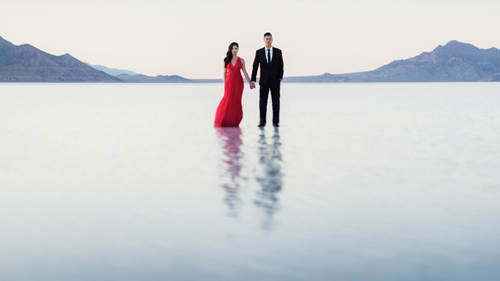 Package Pricing Psychology & Design
Pye Jirsa
Lesson Info
35. Package Pricing Psychology & Design
Setting a "price anchor" helps your mid-way price point feel less expensive. Learn similar pricing psychology tips in this lesson, along with all how to name and develop your package prices.
Summary
(Generated from Transcript)
The topic of the lesson is package pricing psychology and design in starting a photography business.
Q&A:
What is the purpose of using a price anchor?

The purpose of using a price anchor is to reset someone's mentality on a price by placing a higher-priced item next to a lower-priced item, making the lower-priced item seem more affordable.

Why is it important to choose creative names for packages?

It is important to choose creative names for packages because names like "bronze" or "silver" may not be appealing to potential clients, so it's better to use names that have a positive connotation.

Should albums be added to packages right away?

It is suggested to consider waiting to add albums, especially if the business is in its first 12 weeks, as it may be overwhelming and time-consuming to research album options during that period.

How much of an increase should there be between Package I and Package II?

There should be a 50 to 100 percent increase between Package I and Package II, but this percentage may vary depending on the base price of Package I.

What should be included in Package III?

Package III should include everything that the target persona would want, priced accordingly, and it should have a significant jump in price from Package II to create a perception of luxury and value.
Lesson Info
Package Pricing Psychology & Design
Package pricing, psychology, and design. Okay, this is beautiful. Let me look over here. Our minimum product that we love, the one that we want to sell the most, the price anchor. What does that mean? That means the best way to sell a thousand dollar purse is to put it next to a $10,000 watch. You reset somebody's mentality on a price. Like if I just placed a thousand dollar watch on the table, you'd say that's expensive. But if I put a $10,000 purse on the table and then you saw a thousand dollar watch, all of a sudden, like this relative price point sets a different tone in your mind of like, "Oh, yeah, a thousand bucks isn't that bad." What? A thousand bucks is a lot of money for a watch! But it's the price anchor that brings the perception in and reels them into going with the value option, which is your number two. Okay? This is in a sample package and I want to give you ideas of poor naming structures for those packages. "Bronze." A lot of people do this. It's in red because does...
anybody want to come in bronze? (audience laughing) Nobody wants to be a bronze, so give your base package a good name. Like, gold is better than bronze. Yeah, I'd like gold. Gold is a good base level. But give it something creative, like let's not be all like Olympics superstars here and go gold and, actually that ends with gold. Bronze, though. Who wants a bronze? Boy, this is gonna be like that $2,000 price point. Let's say that. And again, careful picking picking the package names. Silver, again, denotes second place, right? Don't fall into these preconceived notions of a name. Don't use silver. If I were to start with a gold, I would jump to a platinum. Those are all good things. You think about it as good things. So when you're choosing a name, and again, get out of the metals. You don't need to call them metals. But my, like, our thing is, I think we have like an essentials, which is our base. This is like your must-have, this is your essentials. Okay? It doesn't sounds bad. This is what you gotta have. And you give each one of these a different name. Funny thing is that I actually, I don't even know if I know our name of our packages right now, because we don't sell them that way anymore. We basically just build these packages custom for most people. So, that's funny. But choose a name, whatever you wanna do. Uh, consider waiting to add albums. This is is one of those thoughts where, if you're in your first 12 weeks and you've got tons of stuff to do, it's okay to hold off. I know everybody's gonna tell you if you don't sell an album, you're not a photographer. That's a load of crap. Like, I just need time to get my business off the ground before I go, because when you start selling albums, doing what you gotta do, you gotta go research. The easiest way to research albums is to go to a conference. You go to a conference, and that way you can see 50 different album makers all in one place, you can weigh, evaluate them, you can test them out, you can see whatever you want, and then you pick one. But if you're in the first 12 weeks, maybe getting out to a conference just isn't doable. And adding all of the design structure and everything like that, it becomes too much. So you might leave that out at the beginning and build it in three months down the road, after your first 12 weeks. Ask yourself, "Can clients make the jump "from Package I to Package II?" It should be between 50 to 100 percent increase between those two numbers. And that's stating that your base number isn't already $5,000. It's a smaller increase the higher your number goes up. So if you start at a thousand, it would make sense if your second package were two thousand. But if you start at five thousand, it would not make sense if your second package was ten. Okay? So just ask yourself, instead of thinking percentages, ask yourself a simple question: "Can the person thinking about Package "re-evaluate, reframe, and make the jump to Package II?" If so, perfect. Then you wanna make it difficult to reframe and get to Package III. This should be a significant jump to the third. Not because building in a bunch of garbage products. Remember, we don't do that. We build in things that persona would want, but we build in everything they would want into this luxury, gold, diamond. Give it a good name. Okay? Everything that they would want goes into this, and then we have, we've doubled up on the price, from three to six. That's your anchor. That's the one that's gonna be, "Okay, that kinda resets my mentality "on what this price should be. "Package II is a good fit. "I like Package II. "I'm gonna go with that." Do you see how we back, we used that psychology to get them back into, there is really not a right or wrong in this. The only problem is if you make Package III a $1,500 jump from, let's say, if we go from $3,000 to $6,000, but you include too much in that jump, what ends up happening is they reverse it. What if you take out this, this, this, this, this on Package III, and then it gets you to a price point that's actually lower than Package II? So you have to be smart and understand that whatever you're putting in each package has to be worthwhile, priced accordingly, and you have a collection price, which lowers the price a little bit. But there shouldn't be anything they could remove from Package III to get down to a price lower than Package II. People will find it, and they'll trick you with your own incorrect pricing. Okay? Again, the goal. Every time I talk about pricing, the goal is always deliver a product that has a value higher than each price point. That is the biggest thing. I can't reiterate that enough.
Class Materials
How to Launch a Photography Business Workbook
Experience Pricing Example
Ratings and Reviews
This class and materials are to the point and eye-opening on the business side of photography. Pye Jirsa is an amazing and fun teacher as well! Most photographers need more business classes offered to bring us who love to create art back to reality for a more successful business that makes a living on it's own. This course will definately get you started in the right direction and so cheap too! Great investment! armstrong outdoor tv case outdoortvcase Pye Jirsa is one of the best instructors that I have the pleasure to learn from. He and his team have given me so much more than they'll ever realize. Knowledge, wisdom, training, friendship, mentoring, inspiration, joy... I cannot thank Pye enough for changing my life for the better. I owe them more than they'll ever realize. Thank you, Pye Jirsa!!!
This class has been an eye opener for me; a point of change in my vision as photographer. Pye is and AMAZING, INSPIRING, GENEROUS instructor, with an, authentic desire to help people and to share with them the best of his knowledge. I will not have enough words to say thanks to Pye Jirsa, as a teacher and as a human being, and thanks to Creative Live who allows us to benefit from the experience of such a knowledgeable, educated, well-versed photographer and instructor. 1000% recommended!
Been following this guy forever. Pye Jirsa may be well known in the wedding & portrait photography world and if there is something that this guy knows it is how to create a business, a sustainable one. The workbook he provided is comprehensive, and I honestly wish I had this when I first started out as a photographer! I love that he talks about his failures, keeping it real and honest for anyone starting out. He is definitely one of the best instructors around, super humble, down to earth and with a sense of humor to boot. The course is worth it! THE WORKBOOK is AMAZING! SUPER DETAILED!
Student Work