Your Second Massive Failure
Pye Jirsa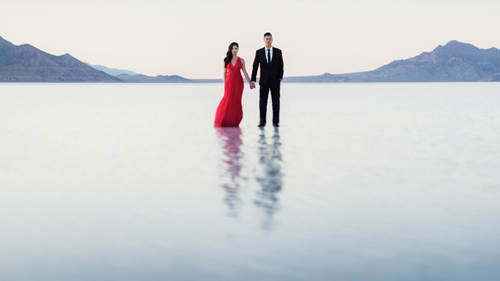 Your Second Massive Failure
Pye Jirsa
Lesson Info
68. Your Second Massive Failure
Avoid pitfalls to the selling process by tackling the most common mistakes, like sharing the price too soon.
Summary
(Generated from Transcript)
The lesson discusses the importance of not presenting the price of a photography service before developing the value proposition and understanding the client's needs. It also provides tips on how to articulate value and respond to clients who only want to know the price. The instructor uses analogies and examples to illustrate these concepts.
Q&A:
Why is presenting the price before developing the value proposition a failure in the sales process?

Presenting the price before developing the value proposition means the client doesn't understand why they need the service, leading to a failed sales process.

How do you differentiate between developing the value proposition and presenting the solution?

Developing the value proposition involves understanding what the client would want and need, while presenting the solution is sharing what you think fits their needs and wants.

How can you articulate your value as a photographer?

The instructor suggests using a process where you make the client express what they value, and then you play into that by highlighting the value your service provides.

What should you say when clients only want to know the price?

You can provide a simple answer about the price and then redirect the conversation to discuss the value included in the service and what your business can offer.

How can you take control of a conversation and reframe the power dynamic?

The instructor uses the analogy of a waiter in a restaurant who takes control by first asking about what the customers would like to eat before suggesting a wine pairing. Similarly, you can take control by redirecting the conversation to focus on understanding the client's needs and explaining what your business can do for them.
Lesson Info
Your Second Massive Failure
So now let's talk about your second massive failure. And I have, you remember he was, like, the dude that was all contemplative looking into the camera? He was my original sales dude. And I got him here again, "Yeah!" This is, like, my thought of the guys on the first dates. I'll show you. Let me show you. She may not want the whole truth but she wants the real you. Will Smith, Hitch. I love that line. This is the part where you peel back too many layers of your onion before they actually have a chance to kind of get settled in, right? Guys, we do it on dates all the time. You start, you know, your first date is probably not the place to talk about psychological problems, and the ex, and all those kind of things. Let's give it a break. She wants the real you, she just doesn't need it all in the first 15 minutes of meeting you. And that's the way that our sale needs to be as well. They want the real you, but this is what happens, is presenting a price here is peeling back too many layer...
s of your onion before they even have a chance to know the real you. Presenting your price here, not ready for the whole truth prior to knowing the actual service. So that's what, okay, presentation and price. Look at this. Even if we present the price here, you haven't developed the value. You haven't helped them to understand what it is that you need. What are you showing them a price for? You don't even know what they need, to be honest, okay? So any point that you're presenting that price prior to actually developing the value proposition and showing them why they need this thing, you have failed the sales process. There. That is where the presentation of price comes in. Yes, Julie. I find it kind of hard to see the difference between develop the value proposition and present the solution. Mm-hmm. We're gonna, we actually lump these two things together because when you present it, you're developing the value proposition in your head of what they would want, what they would need. The presentation of that solution comes almost at the same time. You think about what it is that you want for them, what fits, and then you present it to them. That's the two differences. Haldiss. So I think one of the hardest things I have with this whole thing is really to articulate my value. I don't know what my value is and I don't know what it is that I'm selling. I know that I'm selling artwork, but how do I articulate, like, that you need that and you need what it is that I'm selling versus the guy that's selling it for three seventy-five? This is the beautiful part about this, is that you don't need to articulate it. I'm gonna teach you a process where you make them say what they value. Then you simply play into it. Sweet. Cool? Okay. So what the heck do you say when people just want the price? Haldiss, when I said I just want the price, you give me my bone. Remember that dog reference? I got that bone stuck in my mouth, right? Give me my bone. Let me have something basic. Well, clients typically spend around this. I'd like to tell you though, and ask you what it is that you're looking for so I can talk to you about the value included in that and I wanna tell you about what we do. I have a question for you. And then you spin it back. Simple answer and then spin it back, okay? Take control back. You need, that's the place when ... Okay, so there's a really great book talking about the framing of power and conversations and I forget what that book name is. But he talks about reframing the power of a situation, right? He uses this analogy of a waiter in Italy. The waiter comes to the table. Now the waiter knows that in order to choose a correct wine, in order to get the right pairing, you have to actually know what it is you're eating first, right? It's a very simple thing, the waiter knows that. But everybody thinks they're a wine connoisseur. Anybody going to this restaurant thinks they know a lot about wine. So what he does is take his frame of power. He steps to the table and he says, "Have y'all thought of what you'd like to drink tonight?" And the person that thinks they know a lot about wine chimes up and they say something. It always happens. And then he says, "Well, sir, let's actually stop. "Let me say first, let's figure out "what you'd like to eat, "then I can select a wine pairing "that will go perfectly." And what he does is he identifies the person that thinks they have the power and he takes it away from them. It's a beautiful thing. Like, watching that is a beautiful thing. And the way that it's illustrated in this book is so fantastic. When that price is presented, you give 'em a bone, and you take that power away from them. Let's talk about that later. I want you to first understand what we do and I wanna know what we can do for you.
Class Materials
How to Launch a Photography Business Workbook
Experience Pricing Example
Ratings and Reviews
This class and materials are to the point and eye-opening on the business side of photography. Pye Jirsa is an amazing and fun teacher as well! Most photographers need more business classes offered to bring us who love to create art back to reality for a more successful business that makes a living on it's own. This course will definately get you started in the right direction and so cheap too! Great investment! armstrong outdoor tv case outdoortvcase Pye Jirsa is one of the best instructors that I have the pleasure to learn from. He and his team have given me so much more than they'll ever realize. Knowledge, wisdom, training, friendship, mentoring, inspiration, joy... I cannot thank Pye enough for changing my life for the better. I owe them more than they'll ever realize. Thank you, Pye Jirsa!!!
This class has been an eye opener for me; a point of change in my vision as photographer. Pye is and AMAZING, INSPIRING, GENEROUS instructor, with an, authentic desire to help people and to share with them the best of his knowledge. I will not have enough words to say thanks to Pye Jirsa, as a teacher and as a human being, and thanks to Creative Live who allows us to benefit from the experience of such a knowledgeable, educated, well-versed photographer and instructor. 1000% recommended!
Been following this guy forever. Pye Jirsa may be well known in the wedding & portrait photography world and if there is something that this guy knows it is how to create a business, a sustainable one. The workbook he provided is comprehensive, and I honestly wish I had this when I first started out as a photographer! I love that he talks about his failures, keeping it real and honest for anyone starting out. He is definitely one of the best instructors around, super humble, down to earth and with a sense of humor to boot. The course is worth it! THE WORKBOOK is AMAZING! SUPER DETAILED!
Student Work