The Monster: SEO
Pye Jirsa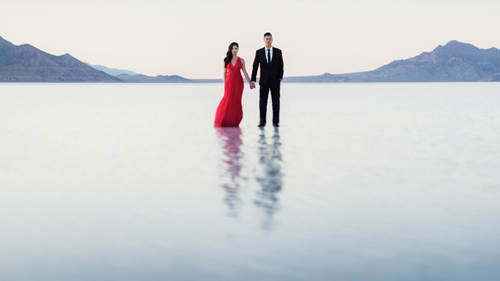 The Monster: SEO
Pye Jirsa
Lesson Info
49. The Monster: SEO
SEO feels like a daunting task for photographers -- but in reality, it's just something that's simple once you learn how to do it. Master the keyword by understanding what keywords are.
Summary
(Generated from Transcript)
The topic of the lesson is search engine optimization (SEO) for starting a photography business.
Q&A:
What are keywords in SEO?
Keywords are words or phrases that people type into a search engine when looking for specific information or services.
How can competitors help determine the viability of a photography business in a specific area?
If there are many competitors in a particular area, it indicates that there is a market for photography services in that location.
How can understanding keywords benefit a photography business?
By placing relevant keywords in areas such as website copy, titles, URLs, and image names, a photography business can attract the target market and improve search engine rankings.
What are the two main steps in SEO?
The first step is categorizing the content with relevant keywords, and the second step is proving to search engines that the content is important.
What factors contribute to a website's rank and position in search engine results?
Factors such as page quality, quantity, inbound links, outbound links, domain age, site speed, and internal linking structure can impact a website's rank and position.
Why is Google the primary focus for SEO?
Google accounts for 75% of online searches, making it the most important search engine to target. Other search engines follow similar principles but may have different weighting factors.
Lesson Info
The Monster: SEO
This is a daunting one. The monster. This is Mordor, you know, like, we're going into Mordor right now. Don't worry. Relax. It's okay. This is Chris's line. It's not, every time we bring someone new in for SEO, Chris is like, relax. It's not rocket science. It's gonna take a little bit of time, that's it. Understanding keywords. This is a keyword, okay? San Francisco wedding photographer. This is a keyword. New York portrait photography. Tucson newborn photography. Salt Lake City pet photographer. Do I know right now whether each of these has a market to actually buy? Not really. That's gonna be based on your competitor research. If you see a lot of pet photographers in an area, that's kind of your proof. Your competitors, you know how we talked about that? When you research your competitors in an area, if there are competitors competing there, the more that there are, the more proof that that's actually viable as a business in that area. But those are the keywords that we're looking a...
t. Areas. It's literally what you would type into a search engine, is it not? What is the name of this class, guys? Anybody, raise your hand, tell me the name of this class. Anyone? (woman speaks without microphone) Say it into the mic. How to launch a photography business. That's not the sexiest title in the world, is it? Do you think it might be someone, something someone would put into a search engine? Yeah, well, maybe. There might be other search words before, keywords. The name of this class is based upon the two most likely things that people are gonna put into a search engine. How to start a photography business and how to launch a photography business. Huh. Why'd they name the class that? This is the SEO that I want you guys to do. This is understanding keywords. And the simple side of understanding keywords is placing relevant keywords in the areas... You're gonna learn the nitty gritty. This is the simple. The content that you write should have the relevant keywords for the person looking for it. Why did we identify a friggin' persona? Because we need to know what the people we're targeting and what they're looking for when they search. Okay. So if understanding keywords is simply about understanding the words and phrase used in the copy of a site. About page, title, URL, copy, image names. And all we need to do is select keywords that our target market would be using, that makes the first part of SEO very simple. That's just simply understanding keywords, right? Pretty basic, yes? Okay. Pause. Go back to your persona. If you need to draw out multiple personas, fine, but craft the personas. Know who you're actually targeting and know what are they gonna be searching. We're gonna help you with that part, too. So this was our persona. So what would Karishma... Don't go looking up Karishma Patel. I'm sure you can find one. It's not this person, though. This is a fictitious person. Poor Karishma Patel out there. Some Karishma is gonna be, like, hit up by 10,000 people, like, hey, you were on Creative Live. I feel really bad now. I should've, like, I don't know, not used a name. But this is a keyword phrase that a Karishma would look up in Google. The keyword is the category. It's the subject that we're talking about, right? Now, how it shows up, the first step is properly categorizing the content by putting in the keywords. That's step number one. Step number two is raising your authority of your site so that the way it displays in Google or a search engine is up to the top. Do you understand what that means? So if I were to simplify it down to two things, SEO is two things. First, properly categorizing your content with keywords. Step number two is proving to Google that your content is important. That's a lot easier to bite off and chew, right? Now, there's a lot of things that go into each of those components, but that's as simple as the game is. Once you have it categorized, great. That doesn't mean you're gonna show up at the top of Google, because now Google simply knows what your category is. What you have to do now is tell Google I'm important enough to be towards the top of your listing. So rank and position. These are things that are dependent upon page quality, quantity, inbound links, outbound links, domain age, site speed, internal linking structure, hundreds of other factors. And the problem is I could teach you every single one of them, but they're always changing, and every search engine has its own algorithm, and the algorithms are proprietary. They don't go and tell you what they do. So what I can give you is a structure of good SEO practices and a simple framework to follow that'll work. It'll work. It'll take a little bit of time and a little bit of effort on your side, but it's gonna work. I'm also gonna be completely clear about this. This arena... This is the beauty of having partners, because we're about to dive into Christopher Lin's arena of our business. This is his subject, his expertise. Do I know a lot about it? Sure, I do. I can teach anybody that's a few years into their business about SEO. But I will tell you this, if you ask me a deep, dark, hairy question about SEO that probably doesn't really matter, I will tell you I don't know. I'm not gonna lie about any of these things, because these things constantly change. Chris is the one that's tasked to keep up with every single one of them. But I can give you the framework that's gonna get you to the top of Google over time, and it will work. Why do we target Google? Because, well, all the other search engines are following the same principles, but they're doing different weighting factors, okay? We're gonna talk about those principles shortly. But if 75% of online search is Google, we probably wanna use the practices that are best for that engine that has the most traffic and let the other ones pick us up as needed. And if we need to, we can learn more at that time. But getting your business started, for the first few years, do this, and then if you want to, you can source it out to somebody else to handle, or you could better yet bring somebody in to do it for you.
Class Materials
How to Launch a Photography Business Workbook
Experience Pricing Example
Ratings and Reviews
This class and materials are to the point and eye-opening on the business side of photography. Pye Jirsa is an amazing and fun teacher as well! Most photographers need more business classes offered to bring us who love to create art back to reality for a more successful business that makes a living on it's own. This course will definately get you started in the right direction and so cheap too! Great investment! armstrong outdoor tv case outdoortvcase Pye Jirsa is one of the best instructors that I have the pleasure to learn from. He and his team have given me so much more than they'll ever realize. Knowledge, wisdom, training, friendship, mentoring, inspiration, joy... I cannot thank Pye enough for changing my life for the better. I owe them more than they'll ever realize. Thank you, Pye Jirsa!!!
This class has been an eye opener for me; a point of change in my vision as photographer. Pye is and AMAZING, INSPIRING, GENEROUS instructor, with an, authentic desire to help people and to share with them the best of his knowledge. I will not have enough words to say thanks to Pye Jirsa, as a teacher and as a human being, and thanks to Creative Live who allows us to benefit from the experience of such a knowledgeable, educated, well-versed photographer and instructor. 1000% recommended!
Been following this guy forever. Pye Jirsa may be well known in the wedding & portrait photography world and if there is something that this guy knows it is how to create a business, a sustainable one. The workbook he provided is comprehensive, and I honestly wish I had this when I first started out as a photographer! I love that he talks about his failures, keeping it real and honest for anyone starting out. He is definitely one of the best instructors around, super humble, down to earth and with a sense of humor to boot. The course is worth it! THE WORKBOOK is AMAZING! SUPER DETAILED!
Student Work