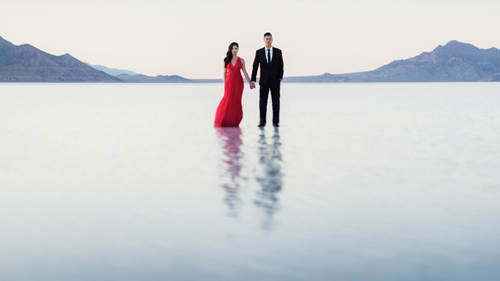 Lesson Info
41. Join Groups
Joining online groups helps build a team of support, a resource for critiques and more. Learn how to make the most of online groups in this lesson.
Summary
(Generated from Transcript)
In this lesson, the instructor emphasizes the importance of joining online photography groups for education and networking purposes. He provides recommendations for specific groups to join, such as the SLR Lounge Photography Community on Facebook and Fstoppers. He also suggests joining groups focused on specific genres, such as wedding photography. The instructor highlights the benefits of joining these groups, such as opportunities to assist or second shoot, and emphasizes the importance of personal growth and developing a supportive team. He mentions upcoming plans for a directory on slrlounge.com to help photographers connect and work with each other. The instructor advises students to avoid overload by selecting one or two groups to actively engage in, and reminds them to follow the social productivity rules previously discussed in the class.
Lesson Info
Join Groups
We're gonna join groups, but check this out. Our online group objectives is not clients. Our online group objectives is education and networking. I want you to pick a couple groups. You're looking for education, you're looking for critique, you're looking to start that team of people around you that are going to support you when you need something, and you will need something in the course of your business, you'll need a lot of things. You want to look for opportunities to assist, you want to look for opportunities to second shoot, you want to look for opportunities to lead shoot down the road when you're more established. But lead shooting for another studio is a great opportunity. Here's a couple places to start. We have the SLR Lounge Photography Community on Facebook. Our educational focus is wedding and portrait. Great place, we keep it very positive, very uplifting. We kick out anybody that just is dumb and bashes people, it's not needed. Fstoppers, started by Lee and Patrick, fa...
ntastic place. Great place for critical reviews. This is a site where their focus is general commercial, very kind of high-end work. Great for a very critical review of something that you are posting online, great for education as well. Then there's Facebook Wedding Photographers. Another general group focused on wedding and portrait, there's tons of these. Just go online, type in newborn. Go online, go into Facebook, type in maternity. Just understand what we're seeking in these places. All of your involvement in those places has nothing to do with clients. It has to do with personal growth, it has to do with developing your team. So another few, great places to network if you are a wedding photographer: Southern California Leads and Second Shooters, General: Second Shooters group, Local: Second Shooters UK. These are all different groups that I just went online and typed second shooter, and you find tons of groups where you can get opportunities to go out and second shoot. Do you think you could find tons of opportunities to assist people, or to do any of these things in any of these genres? It's very simple, very easy to go and find people around you that are willing to give you some experience. Even if it's just to see if you like something. That's such a better way of getting into an industry. To see if you like it first and then to jump into it, right? Versus just diving head-first into something. That was the example of the Second Shooters. You can see how many, how large these groups are. There's one that had like 11,000 members or something. I think that was the... I don't remember which one it was. We have a directory coming soon on slrlounge.com/directory. It's just a note there, check back on it. We're working on something really fun over this year. A way for photographers to connect with each other, work with each other, because it's a big need right now. So, we'll take a look at that later. Avoid overload. I want you guys to choose one or two of these groups, you can join many. Join as many as you want, that's fine, but pick one or two to actually engage in. Otherwise you're going to be checking your phone all day long, or on your computer all day long. And I want you to pick one from each category. So one from a networking side, and one from an educational side because you will need both and they are different. Remember the Facebook and social productivity rules that we discussed in earlier segments? What were those rules? Anybody? You're going to earn some gold stars right now. Julie wants gold stars! You get gold stars! You get gold stars! It was to time yourself, like set time when you're going on Facebook or Pinterest, and then add your pomodoro basically to let you know when you're done. Yes, time yourself. So time it, go back to the four-prong approach, make sure that you fit in that area of how much time you're spending in these areas.
Class Materials
How to Launch a Photography Business Workbook
Experience Pricing Example
Ratings and Reviews
This class and materials are to the point and eye-opening on the business side of photography. Pye Jirsa is an amazing and fun teacher as well! Most photographers need more business classes offered to bring us who love to create art back to reality for a more successful business that makes a living on it's own. This course will definately get you started in the right direction and so cheap too! Great investment! armstrong outdoor tv case outdoortvcase Pye Jirsa is one of the best instructors that I have the pleasure to learn from. He and his team have given me so much more than they'll ever realize. Knowledge, wisdom, training, friendship, mentoring, inspiration, joy... I cannot thank Pye enough for changing my life for the better. I owe them more than they'll ever realize. Thank you, Pye Jirsa!!!
This class has been an eye opener for me; a point of change in my vision as photographer. Pye is and AMAZING, INSPIRING, GENEROUS instructor, with an, authentic desire to help people and to share with them the best of his knowledge. I will not have enough words to say thanks to Pye Jirsa, as a teacher and as a human being, and thanks to Creative Live who allows us to benefit from the experience of such a knowledgeable, educated, well-versed photographer and instructor. 1000% recommended!
Been following this guy forever. Pye Jirsa may be well known in the wedding & portrait photography world and if there is something that this guy knows it is how to create a business, a sustainable one. The workbook he provided is comprehensive, and I honestly wish I had this when I first started out as a photographer! I love that he talks about his failures, keeping it real and honest for anyone starting out. He is definitely one of the best instructors around, super humble, down to earth and with a sense of humor to boot. The course is worth it! THE WORKBOOK is AMAZING! SUPER DETAILED!
Student Work