How to Launch a Photography Business
Measuring Link Value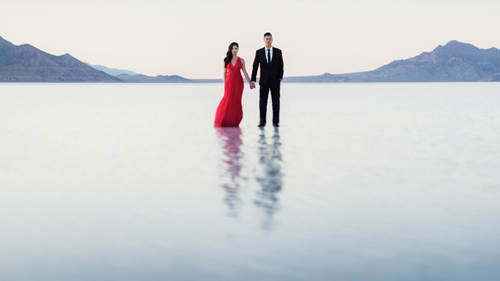 How to Launch a Photography Business
Measuring Link Value
Lesson Info
Measuring Link Value
Measuring Link Value, let's go through this a little bit quickly because honestly measuring link value has become difficult. I've scratched out higher PR because it no longer exists. Google eliminated it, okay? So the general rule was the higher page rank somebody had, if it was a four or a five or a six or a seven, it meant more, but now that doesn't exist anymore. So now we just need to understand that it's authority, general authority. If you have a high perception of the site, then you could probably guess that their authority's a little bit higher. There are tools for this. Again, authority as a only factor is a misconception because category in relation to what we do, that's a huge one. But open SEO stat is a great Chrome, and you can look up Chrome extensions for your browsers and just type in SEO. There's tons of them. They'll give you a lot of good stuff. They'll tell you the SEO stats, they'll give you traffic stats, page info, link stats, the page speed. It's great for your ...
site and for other sites, just for analyzing your competitors and seeing what people are doing. So what I you to do is make good decisions. If directory A is more expensive but it's related to your field, they give you a follow link and it has higher authority. If you're gonna invest in something, that's worth more than the less expensive, unrelated, lower authority, or even a less expensive, higher authority but unrelated. This all kind of like... I think we're good, right? We're good on understanding where we should put our time, where we should put our money, and we know it's not in buying these types of things. But it also means that publications, if it's regional, in your area, related to you, and they give you a text link, oh, that's worth a lot. Versus, even if you got Vogue Italy to post one of your images on one of their blogs somewhere that linked back to you, but they have nothing to do with your industry, it's just they liked that one particular image, it fit them, that means probably less. That should set your mind to where I'm trying to go, not like this... Because again, photographers will send you in a misdirection. They'll talk about how much value there is in being featured in Vogue, and you'll spend your entire career just trying to get that feature when in reality you could have been published all the time in your regional stuff, it's related to you, and they'd give you a text link back to you, and you're gonna see a lotta direct benefits from that. We know nofollow now. Nofollow is no juice. So if you get a nofollow coming in, it cannot hurt you. If some other site gives you a nofollow, it doesn't hurt. So don't worry about that side. What you want to worry about is what we talked about. When you link to a bad site, it will hurt you, just like giving somebody a referral for somebody that wasn't qualified for a job. This is how you do it. You select a link, you right click Inspect Element. Here's the link code, it should look familiar. If it doesn't have Rel=Nofollow, you'll see that it's a link. Now this is, this lacks nofollow. We're sending Simon Roberts link juice, because Simon Roberts wrote a great article for us. He has authority because he wrote and he educated. That's great, so we don't mind linking to that. Does that make sense, when you wanna use it versus when you don't? Comments, we have no idea who's posting, so we Rel=ExternalNofollow. Action steps. All of your internal links should not contain nofollows. Any time you're linking inside of your site, just make sure. This is default, but turn off in your brain that that actually matters on your own site. You need your own site to pass juice everywhere. Any time it's a comment, sometimes it's a button on your template turned on, so make sure that button, with comments, is turned on so that you're not sending your link juice to anybody that comments on your site. Otherwise you're gonna get spam. Backlinks, avoid nofollow sites.
Class Description
The content and opinions expressed in this course are for informational purposes only and not for the purpose of providing legal advice. You should contact your attorney to obtain advice with respect to any particular issue or problem
Build a business and get people to spend money on your photography. Award-winning photographer and co-founder of Lin and Jirsa Photography Pye Jirsa will walk you through the first 12 weeks of building your business. With his relatable and actionable teaching style, he'll explain how to define your product as a photographer and determine where it fits into a consumer mindset. You'll learn the steps to creating a brand, pricing yourself confidently, sales techniques, and basic marketing practices. This class covers everything you'll need if you're considering photography as a job, including:
Where to position yourself in the market
Branding your business to attract your ideal client
Pricing and basic financing
Creating a business plan
Setting up a portfolio
How to get your first customer in the door
Getting leads on new clients
Understanding sales
The psychology of a buyer
Pye has built multiple successful businesses from the ground up and this course includes your 12 week road map to launching your business.
Reviews
This class has been an eye opener for me; a point of change in my vision as photographer. Pye is and AMAZING, INSPIRING, GENEROUS instructor, with an, authentic desire to help people and to share with them the best of his knowledge. I will not have enough words to say thanks to Pye Jirsa, as a teacher and as a human being, and thanks to Creative Live who allows us to benefit from the experience of such a knowledgeable, educated, well-versed photographer and instructor. 1000% recommended!
Been following this guy forever. Pye Jirsa may be well known in the wedding & portrait photography world and if there is something that this guy knows it is how to create a business, a sustainable one. The workbook he provided is comprehensive, and I honestly wish I had this when I first started out as a photographer! I love that he talks about his failures, keeping it real and honest for anyone starting out. He is definitely one of the best instructors around, super humble, down to earth and with a sense of humor to boot. The course is worth it! THE WORKBOOK is AMAZING! SUPER DETAILED!
I saw the live broadcast and it was amazing. Pye is one of the best instructors and inspirational photographers.. there are two type of ppl.. one who has the knowledge and doesn't know to teach another who has the knowledge and knows how to get it through.... I still didn't purchase this as I am saving for my daughters entrance fee for collage... :) Anyways he's one of the best instructors and a good friend.... very humble and always cracks jokes.... Keep inspiring and keep teaching.... my blessings are always with you pye.